Realtor Reviews Charlotte, NC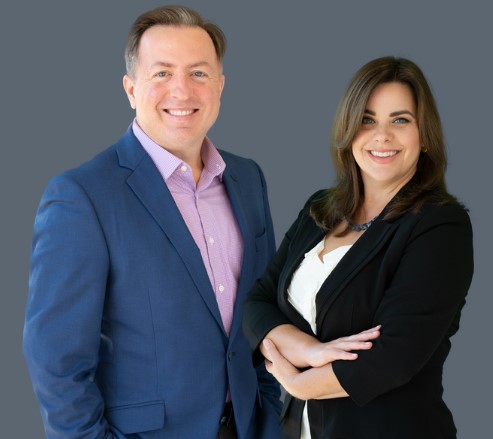 If reading Realtor Reviews in Charlotte is something you look for when choosing a Realtor to work with, I hope you'll find some value in the reviews we have posted below. It's such an honor to be chosen and trusted to help our buyers and sellers and we'd love to earn your business too. We have displayed just a few of our testimonials here. Reading honest reviews for real estate agents in the Charlotte area is one of the best ways to predict the kind of experience you may have in your own home-buying or home-selling journey.
Hendrix Properties Reviews
We recently had the pleasure of working with Hendrix Properties, and we cannot express how grateful we are for their exceptional service in helping us find and purchase our dream home in Davidson, all the way from California! The team at Hendrix Properties truly went above and beyond, making the entire process smooth, stress-free, and enjoyable.
From the moment we first reached out to them, their professionalism and dedication were evident. Despite the geographical distance, they made us feel like we were their top priority, ensuring that all our questions were answered promptly and thoroughly. Their deep knowledge of the greater Charlotte housing market and trends was invaluable, and it truly felt like we were receiving insider advice every step of the way.
One of the most impressive aspects of working with Hendrix Properties was their ability to understand our preferences and needs, even from afar. They took the time to listen to our requirements and priorities, ensuring that every property they showed us aligned with our vision. Their attention to detail was remarkable, and we appreciated their honesty and transparency throughout the entire process.
Navigating the logistics of purchasing a home from across the country could have been overwhelming, but Hendrix Properties made it seem effortless. They coordinated virtual tours, provided detailed video walkthroughs, and gave us a comprehensive understanding of each property's pros and cons. Their technology-savvy approach made it feel like we were right there, walking through the homes in person.
When it came to negotiations and paperwork, their expertise shone brightly. They skillfully negotiated on our behalf, ensuring that we got the best possible deal on our chosen home. The attention to detail in the paperwork was outstanding, and they guided us through each step with patience and professionalism.
Closing on the house was a breeze, thanks to the meticulous preparation and coordination by Hendrix Properties. They liaised with all parties involved and kept us informed at every juncture, making the entire process stress-free.
Hendrix Properties is more than a real estate agency; they are partners who genuinely care about their client's happiness and success. If you're considering buying or selling a home in Davidson, whether you're local or across the country like we were, we wholeheartedly recommend Hendrix Properties. Their dedication, knowledge, and outstanding customer service set them apart in the industry. We are now proud homeowners in Davidson, and we owe a huge thanks to Hendrix Properties for making our dream a reality!
Thank you once again to the entire team at Hendrix Properties. You truly exceeded our expectations and made this journey memorable and exciting. We couldn't be happier with our new home!
Joe Goggiano
Chad and Jenny are AMAZING and I promise you won't find a better team elsewhere!
My wife and I were first-time homebuyers and we found Hendrix Properties through a mutual friend (who was also a previous client and had a great experience). From the beginning, Chad was very friendly, informative, and easy to talk with. He took care of us like we were family, and you could tell he wanted us to find a home we loved. We never felt pressured to make a decision we didn't feel comfortable with, and he was willing to work with us to find the perfect home. Jenny was equally as professional, caring, and knowledgeable. After finding our dream home, we worked with Jenny to make sure we were updated on everything involved on closing the home. As first-time buyers, it was an overwhelming process but Jenny made sure we understood everything! She communicated clearly and she contacted us regularly to make sure we stayed informed. If I could give Hendrix Properties more than 5 stars I would! They are the best realtors in the Charlotte area, and I promise it'll be the greatest decision you make to work with them! Thank you Chad and Jenny!
Kris Sanders
We recently had the pleasure of working with Chad and Jenny from Hendrix Properties. They were outstanding and incredibly responsive from day one. Hendrix Properties has the best website in the Charlotte area--super intuitive and efficient. Made our relocation from New England a breeze. Shared pertinent insights on the different neighborhoods that only local professionals with years of experience could provide. Chad and Jenny put our needs first--a level of customer service that gave us peace of mind that our interests were protected. Even negotiated a final discount--saving us thousands! So grateful for Chad and Jenny!
Glenn Davis
As first-time home buyers, we couldn't have asked for a better duo! Chad and Jenny did a fantastic job from start to finish. They made buying our first home a total breeze and provided great communication throughout the entire process. During our search, you could tell Chad and Jenny wanted to make sure we found the perfect home. We never felt pressured or rushed, and we knew they cared for us as if we were family and not just clients. They are very professional, kind, and hard-working… examples of what great realtors should always strive to be. We knew we were in good hands the moment we spoke with them, and it's the greatest decision we've ever made. Hendrix Properties is the best realtor team you can find in the area. I promise you will not be disappointed! Thanks, Chad and Jenny!
Hannah Holst
Chad & Jenny were an absolute joy to deal with when we recently sold our home. Over the years my husband & I have moved numerous times. Chad & Jenny were by far the best experience we've had in 40 years. Their professionalism and attention to detail from start to finish made our home sale easy and stress-free. I highly recommend Chad & Jenny!
Bob & Kathleen Finck - Denver, NC
Jenny McCarver was excellent to work with and gave us superior professional service with our home-buying experience in the Mooresville area. Over the past years, we have purchased six homes. She was by far the most knowledgeable, and responsive realtor in addressing our questions and related issues. Jenny's friendly demeanor and communication skills are a wonderful asset to her profession. We cannot thank her enough.
Lauretta Pollock
The 5-star rating I have given is in line with the level of service you will receive from Chad and Jenny when you choose to work with Hendrix Properties when finding a home in the Charlotte area or beyond. Whether you are new to home buying or on your 10th house, Chad has a level of professionalism and knowledge unmatched to ensure you will be choosing the right home for you and yours. To top that off, Jenny ensures nothing slips through the cracks and makes sure the day of the close goes smoothly and efficiently. If you are a first-time buyer (like I was) I tell you this in case you are feeling nervous or overwhelmed "TRUST CHAD". A great benefit to working with Hendrix Properties is the partnerships Chad has with mortgage lenders and who to use when it comes to inspection to name a few. While you are of course free to choose who you like I am happy with everything Chad provided from the house we now live in, to the mortgage lender we chose and the inspection company Chad recommended.
Choosing Hendrix Properties brings a partner into the search with support from the prologue, beginning, middle, end, and epilogue of your home purchasing tale and I am proud to note myself as a client.
Chris Jackson
Jenny and Chad have been and continue to be incredible agents. We have bought two properties with them and despite my tons of questions and late night phone calls, they have always been there to answer them. We will remain customers for life.
Mark Volk, Jr - Charlotte, NC
This was the third time I engaged Chad to sell a home for me. As in the past, he went above and beyond to resolve issues and remove obstacles, typically before I even knew about them. More than once a potentially problematic maintenance arose, once while I was out of town and not easily reachable, and each time, by the time I knew about it, Chad had already mobilized a tradesman and neutralized what could have slowed or scuttled the sale. Just a premium white-glove service from start to finish. He exceeded expectations the first time he represented us and hasn't let us down since. Lastly, there was an occasion wherein I as the owner had an acrimonious relationship with my renter and Chad found himself in the position of mediator. Having a realtor who can interact diplomatically with all parties was mission-critical.
Adam Cline
In our experience with dozens of property transactions, Chad and Jenny stand tallest as realtors who readily, regularly, and reliably go the extra mile(s!) to meet their client's needs. That rare level of friendly, personal commitment, combined with professional thoroughness and knowledge, made us feel comfortable during the whole process of selling our home. Although we were absent during much of a frustratingly interrupted listing period, Chad and Jenny kept us constantly informed, and personally attended to a host of both routine, as well as unpredictable, exigencies related to our property, Whether it was overseeing the staging of our home, untangling an unusual legal complication, or getting down on hands and knees with tools to perform a last-minute fix on a stubborn dishwasher, they had all the bases covered, ensuring that the road to an uncomplicated closing was as smooth as possible. I would not work with anyone else!
Tom Becker - Denver, NC
Absolutely LOVE working with Chad and Jenny! We've purchased two houses with them so far and our offers were accepted both times in multi-offer situations. They are super responsive and great to communicate with. After interacting with some other realtors for out of state properties, I am even more appreciative of Chad and Jenny with Hendrix Properties. Will 100% be using them for buying and selling our next properties.
Alexandra Samsell - Charlotte, NC
Chad and Jenny are simply the best! They genuinely care about the best interest of their clients and provide a level of service other Realtors don't come close to. I've bought and sold several homes and worked as a Realtor myself for over a decade, so have worked with hundreds of Realtors. Again, Hendrix Properties is simply the best!
Lisa Akers - Mint Hill, NC
Chad and Jenny are absolutely my favorite real estate brokers ever! And I have been doing real estate closings for more than 30 years! I have known them for about 10 years. They are professional, proactive, ethical, very knowledgeable and extremely kind, and fun! I enjoy seeing them when they come to our office. You couldn't ask for any more from brokers! I can give them my highest recommendation.

Kimberly Fox, Attorney
Kim Fox - Cornelius, NC
Chad and Jenny are top-notch partners. They have helped my wife and I purchase several properties and always watched out for our best interest. I can't think of a better team to have in your corner when purchasing or selling a home!
John Frei - Cornelius, NC
Chad is awesome!! Since I was living in CA when I bought my house in NC, he was a godsend for me and really acted as my "proxy", setting up the drywall inspection and in general being there for me whenever I needed him. He also "talked me off a ledge" once or twice which, I am pretty sure isn't in his job description! Also, I can't forget the role Jenny plays. She may be more like the wizard behind the curtain, but she is integral in making things run smoothly. Buying my home couldn't have gone smoother and I am happy to be able to recommend Chad without any hesitation. He's one of the good ones!
Ellen Stich - Mount Holly, NC
***Long Review Please Read***

When first looking to move to Charlotte we went through 2 realtors before finding Chad at Hendrix Properties. You can't define professionalism without mentioning Hendrix Properties. The way they do business is as professional as you can get while also providing a human factor. I have Three examples of what I mean.
While working with Chad and Jenny I had some gripes with the builder we were using. Even though I was very upset it was nice to have a realtor respectfully sit me down and explain where I should be upset as well as where I should provide some more understanding. They could have just told me to knock it off, or just did what we asked and sent a nasty gram which could have upset our builder. Instead they looked at the situation as a whole and provided some constructive feedback that would benefit us the most. This resulted in us feeling better about the situation while also helping us communicate with the builder in a constructive way that allowed for the best result.
The next example is in regards to a situation after we closed on the house we had built (Hendrix Property already compensated for helping us buy the home). We had issues where the grading and other items were being experienced with the home. We were getting nowhere with the builder and Chad decided he felt it was important to be there when we met with the builder to discuss further. He had no obligation to drive down and take time out of his day to sit with us to talk to the builder. He just felt it was right to assist where he could with our struggles. This resulted in us getting some of the issues fixed after originally being told they were not going to fix it.
Lastly, when selling our home I was put on a very limited lifting restriction from my doctor to where I was basically limited to making boxes. Chad and his partner came over to assist with staging our home and moving some items for my wife so our home could be ready for pictures and showings. This again was not required of them, but was there to assist when we needed it.
If we were ever to be back in the Charlotte area, or even think about moving back there is no question Hendrix Properties would be the first call we make to get things moving in the right direction. I'd highly suggest anyone to do the same!!!
Harry Tiedemann - Charlotte, NC
Chad and Jenny took on a challenging task when they worked to sell our home and negotiated with other realtors to purchase a new home for us in a 55+ community. All of this took place at the height of COVID-19 restrictions. They knew our location desires and monetary limits for a new home. They kept us informed of properties on the market and those about to be listed that met these requirements. They listed our home with high-quality, professional pictures and a virtual walk-through. Even during the inspection/repair process, Chad and Jenny gave us good information on typical costs for our area and provided several suggestions for local repair firms. They also followed up to make sure the repairs were done properly and on time. They worked tirelessly during a few intense days of house showings which led to a number of very good offers for my wife and me to consider. We were highly satisfied with Chad and Jenny's efforts throughout the whole process. I am convinced that Chad and Jenny will provide the same high level of service to all of their clients. Great people!
Thomas Thompson - Cornelius, NC
Chad and Jenny made the whole process so smooth and were incredible with helping us find a home! They're very knowledgeable, professional, and had our best interests with helping us find a home that also serves as an investment. I wouldn't recommend anyone else!! Thank you
Allison Laurendeau - Iron Station, NC
Chad and Jenny made possible our dream come true. We bought our first house, and they made this process an easy and enjoyable one, especially for someone living in another state and relocating to a different one (during COVID). Chad and Jenny are not only two professionals in their field, but also very friendly, proactive, and always there for you. They advised us when we needed a professional point of view, and they always answered our questions. They followed up with us even after the process was complete, which tells you that you are not just "one more client," you've made a connection, which is very pleasant. I would definitely recommend Hendrix Properties to anyone who wants to work with professionals!

Tatiana Virlan - Charlotte, NC
Chad and Jenny did Absolutely everything they could to help my husband and I purchase our first home back in 2012. We recently purchased an investment property and again we chose Hendrix Properties to guide us through this process. There is no better team, to guide you than Chad and Jenny. They want to make sure, you are happy and they won't let you jump into a bad deal, specially in this market.
Giovana Frei - Davidson, NC
Chad and Jenny are awesome! They made my first home buying experience a breeze. They are so helpful and walk you thru the process step by step. I highly recommend Chad and Jenny at Hendrix Properties.
Meredith Miller, Charlotte NC
Jenny and Chad went above and beyond to help us find the perfect first home. As first time homebuyers, we had lots of questions and they were always available to answer them and offer advice when needed. They were on top of the new houses that were coming on the market within our price range and area we were looking and made themselves available to see them as soon as we could. Once we were under contract, Jenny was always two steps ahead on everything that needed to be done before closing - whether it be the inspection, appraisal, talking to the mortgage lender or the other party's agent. I cannot recommend them enough to anyone who is looking for a real estate agent. An added bonus - they take the time to get to know you and become your friend. Since the home buying process is over, we have been missing our meet ups at least weekly to see new houses and catch up!
Ellen Treesh - Charlotte, NC
I was new to the Charlotte area and was in search of a realtor who could help me find the house I was looking for, I was fortunate enough to find Chad and Jenny. They were both very knowledgeable, very responsive and extremely professional. Chad and Jenny were a genuine pleasure to work with, they helped me find the right house in the right neighborhood at a price I was happy with. We looked at many homes until I found the right one, they were very patient and never tried to rush me into making a decision. They always had my best interests as their priority. They made the whole process very enjoyable. Their knowledge of the Charlotte area neighborhoods and the dynamics of the local real estate market was very helpful during the house search phase and in my final decision to purchase my new home. I highly recommend Chad and Jenny at Hendrix Properties to anyone!

Raymond Yuhasz, Charlotte NC (The Palisades)
"Chad & Jenny from Hendrix were absolutely wonderful in our quest to find a house in Charlotte! They are both extremely knowledgeable of the area, and helped us quickly narrow down the area that best suited our needs! They were ALWAYS available, and ALWAYS went the extra step to ensure our needs were met. Truly the best Realtors we've EVERY worked with!"
Kim & Tim Rook, Charlotte NC (Providence Country Club)
"We have sold fifteen homes and this was by far the easiest and most pleasant we have experienced! Chad and Jenny were so easy to work with and were there anytime we had a question. We would recommend them to anyone whether you are a buyer or the seller!"
Richard & Gayle Giannini, Charlotte, NC (Auburn Place)
Chad and his associate Jenny are terrific. We first made contact with Chad a couple of years ago because of his website. We stayed with Chad because of his professionalism, thoroughness, and great personality. Chad and his Jenny helped us to find our dream home and couldn't have been any better. They helped us in every way we asked. It was truly a great experience, we now count Chad and Jenny as our friends. We would recommend them to anyone.
J & D Anderson, Cornelius NC (The Peninsula)
"
I recently closed on my home in Wedgewood North. My Realtors Chad Hendrix and Jenny McCarver of Hendrix Properties were super to deal with and I highly recommend them."
Cornelia E. Wells, Charlotte NC (Wedgewood North)
brother and I recently had the task of moving my elderly father out of his home in Longview Country Club and into a retirement community. Part of that task was to sell his home, after inspecting the home we realized there was a lot of work to be done before we went on the market. We interviewed a few agents and choose
Chad, and we are glad we did. He took on much of the heavy lifting that was needed to get the house in selling condition, going above and beyond, doing things that most realtors would not have considered, he even helped us pack some of my Dad's belongings! Best of all we sold the house! Thanks, Chad!

Scott Fisher, Waxhaw NC (Longview Country Club)
"
Chad was wonderful to work with. My husband was travelling a lot during the process and I was still in Iowa. Chad made sure I was comfortable with everything, handled all the inspections and hand-delivered documents to my husband when necessary. We're from out of state and really valued Chad's
expertise about the area and market conditions; he provided great advice on where to look and what to look for. He took time from our first conversation to learn about us, what we were looking for and helped us out even before we made the official decision to work with him. Chad doesn't give you a hard sell, he knows what he's doing, is always helpful and trusts that his actions and knowledge speak for themselves. We talked to a couple of different realtors in addition to Chad and his knowledge of the area (and willingness to share it) and the personalized treatment he gave us stood head and shoulders above the rest. When we found the house we wanted, we were in a competitive situation and I truly believe that it was Chad's advice that made ours the winning offer. I never once doubted our decision to work with Chad and can't recommend him highly enough!"
Jessamyn Donovan, Huntersville NC (Wynfield Forest)
"From the moment we found his website, the service and personal attention we received from Chad at Hendrix Properties was exceptional and unexpected from a Realtor! Chad is truly a high-caliber Realtor. His knowledge of the local market and key contacts in the community helped us in our search for our dream home.Regardless of whether you are buying or selling, we would highly recommend Chad and his team to help you in this life changing move. We could not have asked for a better Realtor to guide us through the process. I wouldn't consider working with anyone else!"
Tracie Stier-Johnson, Cornelius NC (The Peninsula)
"
Jenny and Chad are definitely the best realtors out there!!.... and I've worked with many since I tend to move around like a gypsy! They were both very attentive to our needs and made sure that we viewed homes that were within our budget and with our preferences. What had made them stood out from
the others was that they were down-to-earth, honest, kind, and truly wanted the best for us. Throughout the entire process of finding and purchasing our home, both Chad and Jenny were always available for the many questions and concerns that we had and had helped us during the whole stressful situation and had actually turned it into a fun one. They were the first realtors to point out potential issues to address versus just wanting to make a sale. Working with Chad and Jenny had never felt like a business transaction but more as a friendship. There's nothing better than having not just one but TWO amazing realtors at the same time and we're also so happy to also call them our friends now. If we were billionaires, we would buy random houses just to be able to work with them again! Thank you both for everything!!"
Angela Velasco, Denver NC (Lakewood)
"
I've known Chad for about 10 yrs. not only is he an awesome neighbor and friend but a realtor that truly cares about his clients. So naturally when it was time to sell my home, I contacted Hendrix's Properties. Due to health reasons, I asked Chad and Jenny McCarver to help me make this
transaction of selling my home as simple as possible. They immediately were onboard with a photographer, brochures, and listing. They both helped with staging and the results were amazing. My home was only on the market for two days with two offers on the first day. Chad knows the Charlotte area and how to market your home for the most money. I'm truly happy with the outcome and highly recommend you contact Hendrix Properties if you are in need of buying/selling your home. I feel like I have made friends for life with Chad and Jenny. Thank you both for an outstanding job well done."
Liz Kiper, Charlotte NC (Wedgewood North)
"
Chad Hendrix has been my realtor for three different transactions over the past several years and will be for all future transactions. Because Chad is so knowledgeable, has an outstanding team and becomes personally invested in his clients, he's been able to eliminate stress and make the process
of buying and/or selling exciting and delightful! I STRONGLY recommend Hendrix Properties to folks - either local or looking to relocate to the Charlotte area. He's a class act!"
Gina Spada, Huntersville NC
"
I have worked on listings with Chad Hendrix of Hendrix Properties over the last several years. He is a great asset for anyone looking to list and sell their property. He is knowledgeable and knows what it takes to get the job done. Chad walks his clients through the entire process and goes above and beyond for all of his clients regardless of the price point of their home. I would recommend Chad to anyone looking to sell their home."
Jamie McNeilis, Centerpiece Home Staging, LLC
"
Me and my Husband were 150% happy with the service we received from Chad Hendrix and Jenny . It was the first time that we had sold your first home and we had a lot of questions. Chad came over and meet with us and answered all our questions and didn't make us feel pressured to use him as our agent . We in turn hired him and his excellent working working partner Jenny. These two work well as a team . Lead us the hole way from start to finish. We sold our house the first day it went on the Market . It truly is a team effort but with out them we couldn't of done it . The marketing for your home was top notch . Not only are they good at what they do they are awesome people with good hearts and care about there clients . I would recommend them to everyone they are just awesome people. Thanks Chad and Jenny for all your hard work."
Candace Bundy, Charlotte NC
"
Dear Chad,
We are so grateful for all your help and generosity!
You have been the best agent anyone could ever ask for. You helped us each step of the way and helped us stay positive and gave us hope throughout the process. We are very lucky to have found such a superb, professional, and kind realtor, especially since we were so unfamiliar with the area while we were living in Germany. It's been a pleasure working with you and getting to know you. We are so lucky to have found you who helped us found our perfect dream home. In the process, we met a wonderful person and friend.

On top of all that you've done for us like making personalized videos for us about the area, taking our calls at all hours, showing us the area, giving us recommendations about all that one needs to know when living in an area, and so much more…
We can't say thank you enough and we really look forward to spending time with you in the near future. We will definitely be sending anyone looking for a property in this area your way! You've been a true gift."
Andrea Ikenson & Etienne Pare, Huntersville NC (Stephens Grove)
"As a mortgage banker, I deal with quite a few real estate agents. When I bought my house, I decided to use Chad Hendrix as my agent because I see how great he is with his buyers and sellers on a day to day basis. I also see how many referrals Chad gets from his previous clients and that is one of the telltale signs of how good a Realtor is. Chad is a GREAT Realtor, and a HUGE asset to have on your side when it comes to buying or selling your house!"
Lance Johnson - Regions Bank
"
Our experience with Chad exceeded our expectations. He is a consummate listener and helped us narrow down what we need, as well as, what we want for our retirement home. We highly recommend him."
Denise Patton
"
We can't say enough about our great experience working with Chad Hendrix and Jenny McCarver. We first reached out to Chad to have a no pressure conversation about the plans we had in mind to find a home that would better suit the needs of our changing family. We enjoyed touring prospective homes as
he was helpful, objective and had excellent suggestions for us. Chad is terrific at asking questions and sharing his insight. We were able to purchase just the right home and had his support every step of the way. When it came time to prepare our home for sale, Chad and his team did a remarkable job of making great recommendations on the essential improvements to consider, as well as handling the arrangements for preparing the perfect staging, incredible photography and elegant home brochure. We also appreciated his media and social networking presence. All in all, he was caring, diligent and always responded to our concerns quickly and professionally. We felt confident that his negotiations and recommendations were savvy, intuitive and produced the desired results. Ultimately, we are delighted with the home we purchased and especially pleased with the quick, successful sale of our home, which thanks to Chad, exceeded our best expectations. We highly recommend working with Hendrix Properties."
Dave & Maya Johnson, Charlotte NC (Wedgewood North)
"
Chad and Jenny are the best!! As first time home buyers, we had a lot of questions and Chad and Jenny were always available to answer anything, no matter how big or little! What wonderful realtors and people. Never once did we feel pressured to go in a certain direction or even make a decision -
but they did provide excellent wisdom and transparent advice. The process was much less stressful than we had anticipated, especially because we felt educated and well-informed. Thank you, Hendrix Properties for being so wonderful!"
Mark & Alexandra Volk, Charlotte NC (The Palisades)
"
It was a pleasure working with the Hendrix Properties team. I have known Chad since high school, so when my wife and I were looking for a house it was an easy decision to contact him to help us find a home. I was totally impressed with how patient, informative and professional he was. He and
Jenny McCarver took great care of us. They went above and beyond in helping us find our home as well as selling one. I would recommend Hendrix Properties to anyone that is wanting a real estate team that puts you first."
David & Krissy Brigman, Charlotte NC
"How do you find a house, buy a house, and move across the country in just 1 week? You start by calling Hendrix Properties. From day one Chad Hendrix made it his goal to help us find what we were looking for, even with an almost impossible timeline. He was able to find and set up appointments for all of the homes we wanted to see on short notice and spent his weekend driving us to each location. Chad was always very patient and willing to help us in any way we needed. I never felt pushed or pressured, our best interest was all he was looking out for. The service and personal attention we received from Hendrix Properties was exceptional and unexpected. Chad's knowledge of the local market was priceless to us since we had never been to Charlotte before. His attention to detail is unparalleled and making sure we got the best value for our purchase was his only goal. He helped us find not just a house but a home for our family. Regardless of whether you are buying or selling, I would highly recommend Hendrix Properties to help you in this life-changing move. We could not have asked for a better Realtor to guide us through the process."
Ron and M'lissa Caines
"
Thank you so much for helping me to find my house in Charlotte. You weren't kidding about listening. After talking to you about what I wanted in a house, you came up with a reasonable number of listings to look at that I'm sure was every property available at the time that fit my needs. Because of you, it only took two days of house hunting to find my dream house.
Thank you also for making the actual buying process as painless as possible. Before I was aware that something needed to be done, you'd already done it. And all of your suggestions and recommendations were right on.Thanks again for your help. I will recommend you to anyone who will listen. And when I'm ready to become a Charlotte land baron, you'll be my Realtor."
Denise Thorpe
"It was a pleasure working with Chad as my Realtor. I had never been to NC before and was relocating for my job. I only had 48 hours to find a home and get familiar with the area. Chad was so helpful throughout the process. He welcomed me to the area and made me feel comfortable. He quickly assessed what I liked and what I didn't like. He wasn't pushy or too aggressive. He listened and acted with a sense of urgency.
I work long hours so I didn't have a lot of time to interact with Chad, but he stayed on top of things and let me know what I absolutely had to get done and he didn't stress me out in the process. We found my house in 24 hours and closed in 30 days. It was really a miracle that it all happened so quickly.
It was great working with you Chad, thanks for showing me around the area and helping me find my dream home."
Gloria Rakaczki
"Chad helped me purchase my home in Northstone in Huntersville back in 2014 and did a great job. Shortly after purchasing home, I moved out of state and proceeded to rent it out through a management company for the next 3 years. Needless to say, the home wasn't well taken care of needed quite a bit of work compared to the shape it was in when I purchased it. Once I realized that I wanted to sell, Chad was the first person I thought of. He told me that he'd take care of everyt
hing and that I just needed to "write the checks". Being that I was on the other side of the country, this was very appealing to me. Well, Chad worked tirelessly meeting painters and contractors and electricians for estimates, picking up supplies from hardware store, arranging home staging and marketing, and simply doing what needed to be done. It was very clear that he was concerned with not only getting the home sold for top dollar and shortest time on market but also my costs in getting the home ready. When the time came, he sold it in a matter of days for a price that I was very happy with. I couldn't have asked for more from Chad and would recommend him to anyone. Thanks Chad!"
Dana Garish, Huntersville NC (Northstone Country Club)
"Chad is not only an awesome Realtor who knows the Charlotte market very well but is also a great guy who has become a great friend through our process of searching for and buying a home with him. We had such a blast going out with him looking for homes and he was very patient with our sometimes fussy 15 month old. We found Chad by searching the internet when we were thinking about relocating to Charlotte. We are so thankful we found him. Whether you are relocating to the area or already own a home in the area, Chad is a great Realtor who cares for his clients through the entire process of buying and selling a home. When we are ready to move on Chad will be selling our home and helping us find our next one."
Phil and Jenny Strunk
"
I highly recommend Chad when selling your home, as well as searching for that new place to begin a new chapter in your life. I was in the middle of a separation from my spouse when I put my home up for sale. Chad was very helpful in answering my questions and helping me through the process. He gave me excellent recommendations on how to effectively showcase my home to be more attractive to potential buyers, took the time to explain the showing process and how to use the web tools available to sellers like myself, he also did an excellent job at gaining feedback other real estate agents who had clients go through my house. I was very fortunate that my hold sold in less than three months. I also worked with Chad as my buyers agent to purchase my town home. He was very accommodating when making appointments to look at potential properties. He always made me feel like I was a top priority client and had my best interests at heart.
Chad's kind heart and keen head for the real estate business made my life transition much easier than I ever anticipated it would be. I am very happy in my new town home, and I am forever grateful to Chad for his patience, compassion and ethical business practices."
Lori Raszeja
I was nervous about getting a realtor, but Chad and Jenny were fantastic! They saw our vision, gave us great input, and helped us get us the price we wanted for our home and in record time! Give them a call, and let them wow you!



Matt & Lauren Macko, Charlotte NC (Treyburn)
"
Chad was extremely helpful and thorough. I'm a first-time seller and he kept me informed through the entire process. I would recommend him for all your house buying/selling needs."
Michelle Nicoulin, Charlotte, NC (Chastain Walk)
"
Chad Hendrix....simply easy to work with. When my girlfriend and I found the home that we were interested in we simply got in touch with Chad and everything else went as smooth as it could have possibly gone. This was our first home and we were very nervous and excited about the entire process. Chad says that he listens and is easy to get along with and he is not just trying to sell his services. He really made it feel like we were working with a friend that we had known forever. He is very informative and keeps things as simple and as laid back as possible. Any question we had he answered promptly and if he did not know the answer off hand he did the research in order to give us an accurate answer. He walked us through the entire process from beginning to end. We could not have asked for anything better. Chad is exactly the kind of person we needed to guide us through the purchase of our first home. Chad is someone we will stay in touch with for years to come not only as or Realtor but as our friend. We can sit here and say a million good things about Chad but it will not do him justice. He has the highest possible recommendation from us and you will agree after only meeting him once!"
Garrett Reding and Melissa Karls
"We were looking to relocate to the Charlotte area and knew nothing about the area. We happened upon a Charlotte Realtor with a labrador retriever on his site and knew he was the one for us! We called Chad and he was so incredibly helpful when we asked about the area. He met with us several times and helped us pick out our dream home. We had no idea about North Charlotte, Uptown, Downtown or any other area, but we wound up in the best possible neighborhood for our family. Chad even helped our closest friends and family buy their homes! We are lucky to have found Hendrix Properties and highly recommend him. Not only did we find a great Realtor, but we also have a new friend in Charlotte!"
Amy and Dan Dunphy
"
When I first realized that there are some really cheap foreclosed houses in Charlotte and thought about buying one, the only agent I considered calling was Chad Hendrix. He was the agent who helped me buy my current house in Mint Hill. I picked him out of the phone book the first time and really lucked out. He's been great through both buying processes. Friends talk about waiting for a response from their Realtor but I never have to wait for Chad to get back to me. I'm sure he has other sales in the works, but you wouldn't know it. He was always ready with good advice and to talk me over the rough patches of buying a house.
I work as a consultant so I can't take much time off from work but I didn't need to. Chad uses a program called DocuSign that made it possible for me to sign documents on my own computer and email them back to him. The only time I needed to take off from work was for the closing, and that was only a half hour.All in all, what could have been a stressful experience was a pleasure. If you need a Realtor, I highly recommend Chad."
Denise Thorpe
"
Chad is wonderful. Wonderful enough to use his expertise twice! We were moving from the Pacific Northwest to North Carolina and needed to have a home when we arrived for us and our dogs.
Time and money constraints kept us from flying in ahead of our move to search for property in advance. We discussed with Chad what we were looking for, the kind of lifestyle we led and he immediately started searching and sending us property listings he felt fit our wants and needs.Chad will admit he wasn't 100% comfortable with us buying sight unseen but he headed out on the hunt and in a matter of a week or so we decided on the property and just to be sure, Chad took lots of photos and sent them to us via email. He shouldn't have worried, he found just what we were looking for and in our price range.We had a good team and we were able to move in right away upon our arrival. Chad met us the night of our arrival and the next day we were moving into our new home. Chad is very personable and a truly sweet guy to work with. He is trustworthy, works hard and is dedicated to assisting his clients with all their needs.Due to our careers in consulting we found that in under a year we had to move to Florida. We contacted Chad without hesitation to go to work for us again, this time selling our home. Again we were on the move and out of state, Chad took care of everything for us via email, fax and telephone. My husband and I didn't even need to be there for the purchase or sale of our house.Chad, I wish you could sell real estate nationally as I just found out we may be on the move again. We sure could use you working for us. I hope we can find someone with your dedication and honesty in our next move. We really enjoyed working with you and appreciate all the care and time that you have taken with us."
Suzanne, Steve, Sarge, and Scarlett
"
Chad made moving from the farthest you can be from the east coast (Hawaii) an easy experience for me. He was great at returning phone calls and emails while I was in the mist of my move to keep me informed with everything I need to do to get ready to find a house. House hunting was simple with Chad. Even with my limited budget he was able to find me a house that I am very happy with. I did a lot of house hunting online and it was actually one of his houses that landed me the one I wanted. He helped me get it at a good price and hooked me up with the best mortgage broker, which made my life so much easier. I feel very fortunate to have Chad as my Realtor. I recommend him because he is honest, hardworking and will not settle until you are happy. Thanks again Chad! I look forward to our upcoming tennis matches as well."
Ben Wolfe
"
I recently made a significant decision in my life to relocate from New England to the south, specifically, Charlotte. During my research of areas, job markets and just general information on Charlotte I came upon his website. After reading the website's information on relocation I gave Chad Hendrix a call. From the initial discussion Chad was incredibly helpful! We spoke a few times prior to a visit from me to Charlotte. Chad used the information gathered from our discussions to map out a tour of areas and properties that proved invaluable! Chad's attentiveness and responsiveness through my entire relocation process was outstanding and resulted in me finding the perfect house in the perfect area… stress free!"
Gina Spada, Huntersville NC
"Chad Hendrix did a great job for me as my real estate agent. He is very knowledgeable of the entire Charlotte market, was always accessible when I needed him and was very professional through the entire process. He even took the extra step and helped me move in to my home after closing! Chad is a real asset to the profession!"
Vince Spavale
"
Thank you so much for helping us sell our house. I really dreaded doing it from long distance, but all your excellent advice and all the marketing skills you used really paid off. When we listed, we were concerned about having to sell in a down market, but we were very pleased with the outcome. Selling in a matter of a few months exceeded our expectations."
Ann Porter
"If anyone is in need of buying or selling a home, then you should not look any further than Hendrix Properties. Chad Hendrix is a true real estate professional with exceptional organizational skills and real estate knowledge. Dependability, honesty and hard working are qualities that you want when making such an important purchase. These qualities are at the core of Hendrix Properties. Chad is a true professional that will take care of your personal needs."
Brian and Dana Garish
"
Chad Hendrix was a lifesaver in the short time that we gave him to find us the "right" home when we moved to Charlotte. We were in a huge time crunch. Chad got right down to business, asked us what were looking for and came up with a list of homes to view. He had the list mapped out in the best route and we viewed them. As we left a home he asked about the pros and cons of each home. He then refined the list and we were able to select the two best on our first trip! On our second trip he had found one more. He was tireless in the process and very patient and calm. We eventually chose one of the two from our first trip. He was very calculating and knowledgeable on the offer process and was able to move the sellers down to a price we were comfortable with. His research was essential in this process. I would recommend him to anyone. Should we ever need another home in Charlotte I will not hesitate to call Chad Hendrix again!"
Ron and Dawn Mann
"
Mr. Hendrix was a vital asset in helping me find my new home. He provided every means to make sure that I was protected as a buyer and I received the best value for my money. I don't think that my home buying experience would not have been the same with out the assistance of Chad Hendrix."
Brandon Rocker
"
I chose Chad because he was highly recommended by a family member. I had every expectation that our property transaction would be fulfilled. He is a professional real estate agent and was very knowledgeable as to any questions I had."
Matthew DeBlock
"
We have relied on Chad for several real-estate transactions through the years and have also referred several family members. Our most recent transaction was selling a rental property. The sale was quick and extremely smooth, in large part because we followed Chad's expert advice! Chad helped us to contract with a professional home staging service, which was money well spent in making our property stand out from the others listed in the same sub-division. We also trusted Chad to help us price the property right during the initial listing. Thank you, Chad, for making the process as quick and painless as can be!"
Rob & Joy Marie De Block
"
We first communicated with Chad from Arizona in anticipation of a house hunting trip. Chad set aside 2 days to work with us during our trip. From the start, he was easy to work with and also easy to spend time with. We felt like he was fully present and there to help us with anything we needed. He gave us a good orientation to the Mooresville area and helped us find the house of our dreams! He helped us get a great price for the house by doing his research and approaching the seller's realtor with a solid price and rationale for the price (despite it being below asking price). Chad made our experience finding our house a great one. Don't hesitate to trust Chad with helping you find your future home in the Lake Norman area!"
Alysia Ross and Steve Belcher
"
Thanks for helping me sell my home in Charlotte! Chad and his co-listing agent Jenny did a great job getting my house ready to sell. They took the time to look at my home and made low-cost recommendations on home improvements. Chad had professional photography taken of my home and the quality was fantastic! He also created a professional flyer and video which provided great exposure in the housing market. Chad also had a very professional "for sale" sign in the yard. It was over sized, high-end and clean! Overall, I was very pleased with the partnership with Chad and I would highly recommend him!"
Chrissie Rogan
"It was especially important to me to have a realtor that was sensitive to my needs, since I was purchasing remotely and was unable to conduct a search on my own. Right from the start, Chad did a great job of conveying a sense of trust and honesty. He narrowed down the search based on my preferences, conducted walk-throughs, took video and commentary based on his findings. He communicated in a timely manner, responded to my concerns satisfactorily and made referrals to lenders that were also pleasant to work with. Due to Chad's efforts on my behalf, the house that I chose was move-in ready and that was important to me since I didn't want to be faced with repair bills upon moving in. The entire process from start to finish went smoothly thanks to his organizational skills, sensitivity and quick response. I recommend him highly and would not hesitate to use his services in the future."
Margaret Ward
"
Chad Hendrix is a wonderful realtor who is from this area and knows it well. He is prompt, professional, and courteous to your specific needs. Chad helped me before in a home purchase and I used him again to purchase my own home during a very difficult time in my life. Chad was there for me, kept
me informed, and made the purchase seamless. I highly recommend you use him for your realty needs."
Dan Dunphy
"
Over the past 15 years, we've used Chad twice (2001 and 2010) to help us find a new home and wouldn't hesitate to do it again if the time ever came. He's professional and very knowledgeable of all areas of Charlotte. He has also become a good friend to us and watched our family grow over the years.
Whether you are purchasing a 80 thousand dollar home or a million dollar home his service is the same...stellar. He's an upstanding guy that will definitely take care of you!"
Bill & Brantley Averkamp
"
I am a Realtor with Le Page Johnson and I had the pleasure of working a real estate transaction with Chad Hendrix recently.
Both the buyer and seller felt good about the transaction because Chad works hard, is a clear communicator, a true Professional but most of all, I respect his character and integrity when he represents his client."
Diane DeLisi Smith, Realtor
"
Relocating from up North not an easy task. Chad made it very easy for us! After speaking a few times on the phone he was able to find some beautiful areas to show us. Our two trips down here to meet him, Chad took a lot of time to show us the areas he thought was a good fit for me and my family. He
was on point with them all!!! We narrowed it down to the perfect town, community and our new beautiful house we call "Home" Thank you, Chad"
Laura Blablo, Huntersville NC (Northstone Country Club)
"
We felt so fortunate to find Chad Hendrix when we went to Charlotte to look at property. As retirees relocating to the South from Minnesota, we had no idea where to start, but Chad led the way. He was extremely helpful, and we could tell that he had spent a lot of time doing research for us
before our arrival. He was willing to spend as much time as was needed to help us find just the right place. Though we did not end up relocating to Charlotte, we felt we had gotten a thorough look at our options due to his assistance. He is also a pretty nice guy! We would highly recommend him. Thanks again, Chad!"
Nancy Mastro
"
I owned my own real estate business in Florida for 35 years, so it was hard for me to hand over the reins to someone new, but Chad had already proven himself with some truly extraordinary service for my in-laws, and he did the same for us. Always patient, always helpful, and extremely
knowledgeable. What else are you looking for?"
Bruce Hurley, Huntersville NC (Monteith Park)
"
Had a great experience with Chad! He was the best "recommendation without reservation"
Vince Nystrom, Mooresville (Glynwater)
"
Chad makes doing business easy. He is very knowledgeable, attentive and cares about his clients. I would recommend Hendrix Properties."
Fran Kibelbek, Charlotte NC
Amazing experience through the whole process of buying our new home! Chad is incredible!!
Paula Baker, Monroe NC (Stonebridge)
"
From the day I asked Chad to help us find a home in Fort Mill, SC he hit the ground running. I wasn't sure how he would react since he is based in Charlotte and Fort Mill might have been a haul for him, but he went above and beyond and made the experience pretty seamless. We love our home but if we ever decide to sell Chad will be our man....if he will have us!"
Vicky-Ray Pace, Fort Mill SC (Knightsbridge)
When my wife and I decided to move from the northeast to the Charlotte area, I did a lot of internet research about the area. I found the Hendrix Properties website and was impressed with how useful it was and how easy it was to search for your particular needs. So when we planned a trip to scout out the specific areas that interested us, I called Chad. He responded quickly and set up a full day of viewing homes in line with our checklist for buying. We ended up with a home we really like and he streamlined the process well beyond our expectations. Chad was the reason this was possible. His website and personal approach to real estate was a breath of fresh air in a generally stressful process. As we are still "moving in", I look back and wanted to express my thanks to Chad for all his help and the professional way he conducts himself as a buyer's agent. And yes, Jenny is behind the scenes, allowing Chad to focus on the clients. I was very happy with the Hendrix team and I will recommend them to our family and friends if they decide to move to the Charlotte area.
Jim & Susan Lugaresi, Lancaster SC (Treetops)
We had an absolutely wonderful experience working with Chad and Jenny at Hendrix Properties. We were relocating to the Charlotte area and needed someone to guide us and help us find our dream home. Chad began communicating with us months before we arrived and took the time to hear our concerns, desires, and goals. When we finally met, he had a multitude of properties to show us. He spent several days with us and was always available for a discussion. When we decided on our next home, Chad and Jenny were there for us at every step. They are the perfect team to have in your corner. They keep an eye on all the important details and they made the process simple and enjoyable. Buying a home can be stressful enough, but if you have professionals like Chad and Jenny in your corner, you can rest assured that they will take care of you every step of the way. We recommend them wholeheartedly.
Rob & Judy Friedland, Denver NC (Trilogy)
Chad and Jenny were very helpful and pleasant to work with through the whole process of buying a house. Their insight and attention to detail were invaluable to us as first-time homebuyers and we would recommend them to anyone looking in the Charlotte area. Jenny put in a lot of time helping us solve and potential issues, and made sure we were prepared along the way.



Charles Edwards & Hannah Johnson, Mt Holly NC
My relationship with Chad began long distance. My sister and I were looking to move to the Charlotte area from CA and FL respectively. While we had researched the area ourselves, Chad was immensely helpful, answering all our questions. We made plans to visit properties and ended up buying at Imagery. From the first, he was available to assist at every checkpoint. He attended various walk-throughs which we couldn't be there for and he has an eagle eye for noticing things that need to be fixed before closing. He and his associate, Jenny, were there for us at every step. They are a responsive, professional, and caring team and it was a pleasure working with them.
Susan Rose - Mount Holly, NC
Chad and Jenny were wonderful to work with. They always went above and beyond to take care of us and kept us informed throughout the process. Would definitely recommend them to my friends and family.
Tina King - Charlotte, NC (Ballantyne)
Chad Hendrix and his Team have been great to work with. They are very knowledgeable and professional. Their integrity is unsurpassed in the very competitive world of Real Estate! Can't go wrong with this Company. Easily 5 Star Rating.
Sylvia Maheaux - Charlotte, NC
So in 2015 I was in need of a home to move out of an apartment and start building my life again. Chad Hendrix was a vital role in helping me to get where I needed to go. I called him up, he took over, I was very picky, he was able to direct me toward a few homes instead of 100, he found me a home with good value, took care of the rest, and the process was seamless. The closing was absolutely amazingly easy. Thank you, Chad for helping me out in a time of my life when I was at my lowest point and you literally brought me to another level through your hard work, dedication, and helping me out with the mortgage lender as well. I will always remember and be thankful for you and the help that you and your team brought to me. Chad has an excellent team to help you find the home of your dreams, sell the home that you want to sell, and get you where you need to go. I highly recommend him and his team.
Daniel Dunphy - Charlotte, NC
Chad did a fantastic job with helping me sell a rental property and purchase a new property. He exceeded my expectations. Highly recommend.
Scott Reber - Lake Norman, NC
Chad and Jenny went above and beyond for me and my wife during multiple trips to the Charlotte area as we contemplated moving here from Ny for a few years and made the move much easier for us, Highly recommend
Scott Martello - Mooresville, NC
Chad did a wonderful job assisting us when I took a job in Charlotte. It was definitely the best experience working with a Realtor my wife and I have ever had. Chad knew most everything you'd ever want to know about neighborhoods in the greater Charlotte area.
Hendrix Properties definitely went above and beyond for us and comes with Very High recommendations!
Ron Greer
Chad and Jenny are top-notch realtors and we were so fortunate to be able to work with them on the purchase of both our home and on the purchase of my mom's home. Their knowledge of the market and professionalism go over and beyond. Their communication is both friendly and prompt and they are very fun to work with. They also did a fantastic job of managing the transaction and negotiating for us with our best interests in mind. In addition to being the best realtors I have ever worked with, they are truly wonderful people. I can't thank them enough for all they have done for us and we will always value their friendship.
Rebecca Blankfield
Chad was extremely helpful in navigating the Charlotte market. He responded to emails and texts promptly, and always gave honest and educated insights into areas and properties. He worked with us for months while we were in Florida, before showing us homes when we came to Charlotte. I highly recommend using him as a realtor.
Jeanne Arruda
About our Charlotte Realtor Reviews
We realize the value of giving all of our clients a great home buying or selling experience and we work very hard behind the scenes to make sure that any given transaction goes as smoothly as possible. With so many moving parts, it takes a lot of diligence and attention to detail, and a genuine desire to do what's best for the clients in order to achieve the absolute best results. We're proud to have served our home buying and selling clients since 1999 and are honored to have received so many nice Realtor Reviews and Testimonials. If you're thinking of buying or selling a home, I'd encourage you to reach out to me or any of our wonderful real estate brokers.
Tell us how we can help YOU:
Search for Homes in these popular Charlotte suburbs
What's the Real Current Value of Your Home?
Thinking about selling? Find your home or condo's value in today's market, for free.