21 Things You Can Do to Your Home to Prepare for Your Home Inspection
Posted by Chad Hendrix on Tuesday, August 5, 2014 at 4:58 PM
By Chad Hendrix / August 5, 2014
Comment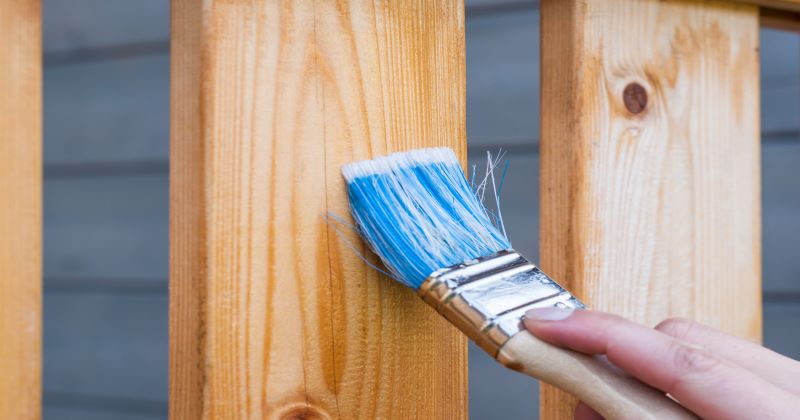 When selling your home, there are 3 important parts of the of the process that can often become hurdles.
The initial negotiations over price and terms
The buyer's loan process and securing a loan
The home inspection process in general.
In this article, I'd like to address the home inspection process and things that can be done to make this big step go a lot smoother.
Once a buyer and seller go under contract on a home, the buyers will typically schedule a home inspection (either on their own or through their Realtor) to be done withing the first 2-3 weeks. Once the inspection is complete, the buyer will usually come back to the seller with a list of items they're requesting to be fixed, replaced, or looked into. As the seller, wouldn't you like that list to be really short and painless? Also, don't you any buyer would be relieved when the report is initially given to them and instead of umpteen pages of "problems", it's actually much less?
Well, here's what you can do to make your life and your transaction a little easier and more secure. Be proactive and address issues around your home before the inspector even shows up!

Below is an incomplete list of things you can do to prepare for the real estate home inspection based on things commonly found on inspection reports. Take matters into your own hands! Based on my years of experience it's always best to do these things before you even put your home on the market as part of the staging process.


Home Exterior
1. Make sure all trees and bushes are trimmed away from the home.
2. Remove mulch or dirt away from contact with siding by 6 inches or so. Also, while you're at it, make sure all grading is sloped away from the home.
3. Clean gutters of leaves and debris.
4. Wash all exterior windows and even sky lights if you're able. Inspectors will want to be able to check windows for broken seals and if windows are dirty, they'll often suggest that windows need cleaning so that proper inspection can be done.
5. Give your trim a fresh coat of paint (preferably before putting your home on the market) and make sure that any rotten wood is properly replaced and that all necessary caulking is done to prevent water penetration. (Trust me, this is so common to see on inspections that it's truly refreshing when there are no issues at all.)
6. Look for any holes in the siding and make sure they're patched or caulked. Lawn mowers can often throw rocks into siding which creates hole. Check gaps where certain pipes/hoses enter home to make sure they're properly sealed to prevent intrusion by water, insects, etc.
7. If you have brick steps, make sure all masonry is pointed up.
8. Make sure any rails along steps or porches are secure and sturdy.
9. If you have any gates, they should latch properly.
10. Remove any excess wood (firewood, scraps) from too close to home, particularly if it's in contact with the exterior.
11. If you haven't had an HVAC checkup or inspection lately, you might consider having your installer out for a general check up. It may also put the buyer at ease to know that you're taken steps to make sure those major systems are in good working order.
12. Check to ensure that the crawlspace is dry and that a proper vapor barrier is in place.
Home Interior
13. All doors should shut and latch properly, all locks should easily engage. Some WD-40 might come in handy for any tight locks.
14. Check for loose receptacles and tighten.
15. Test all smoke and carbon monoxide detectors to ensure they're in safe working order.
16. Secure all stair rails and railing along cat walk if applicable. These should never be loose or wobbly.
17. Replace any burned out light bulbs, make sure all lights are working, and test any ceiling fans while you're at it.
18. Look for any gaps in caulking, particular near sinks and showers/tubs and re-caulk where necessary. You should probably consider re-caulking shower/tubs anyway, just to have fresh, clean caulk. Buyers will eventually be using that same shower and they'd much rather not have to look at dingy, dark, mildewed caulk from prior owners.
19. Take a look at every window in the home. Look for broken seals (cloudiness, moisture between panes), cracks in glass, and ensure that all windows open and shut properly with no loose tension springs.
20. Go to each bathroom and make sure all faucets are secure, hot/cold handles produce appropriate temperature water, and that toilets are secure to floor.
21. Replace air filters throughout home. A dirty air filter can often be indicative of how well the home was taken care of so don't give buyers a reason to assume otherwise.
While doing these things won't mean a spotless inspection report, you'll surely cut way back on what an inspector may find. It will also cut back on the work you'll need to do later in the transaction, show some pro-activeness on your end, and hopefully help to put the buyer at ease!
I'd love to hear any thoughts from you and especially if this list actually helped you along in your own transaction. What did I miss? What minor issues have you dealt with in past home inspections?