8 Things You Didn't Know about Davidson, NC
Posted by Chad Hendrix on Thursday, March 19, 2015 at 10:13 AM
By Chad Hendrix / March 19, 2015
Comment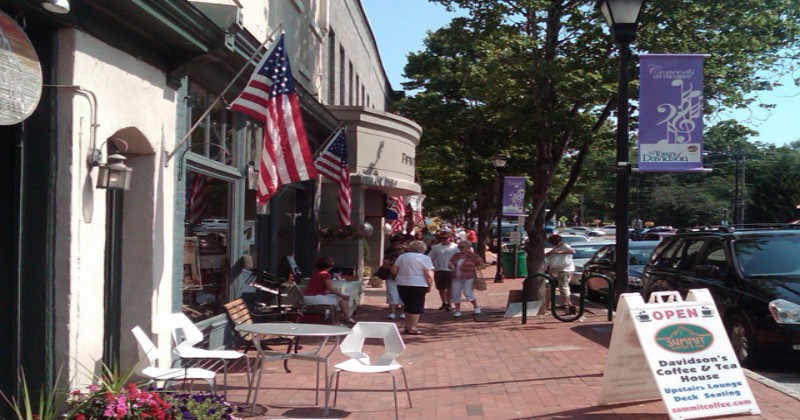 Think you know everything there is to know about Davidson, North Carolina? Here are eight nuggets of wisdom you can use at your next cocktail party.
1. Davidson College isn't just a quaint liberal arts school, it's actually a world-renowned academic institution. Founded by the Presbyterian Church, Davidson College is consistently ranked among the top 10 most-rigorous liberal arts universities in the country and has graduated 23 Rhodes Scholars.
2. Aside from the college, Davidson originally revolved around cotton. Cotton mills started popping up in the late 1800s and by the early 1900s, over 2,000 bales of cotton were being sold in the town each year.
3. Davidson was founded way back in the 1800s with the establishment of Davidson College. In fact, for the town's first few decades it was known simply as, "Davidson College."
4. Davidson proper measures only 5.1 miles but the city contains 19 parks and greenways!
5. Speaking of activity, the residents of Davidson are quite active. In fact, the city's been named to several lists in the last five years that prove everyone's staying healthy: Bike Friendly Community (bronze award) 2010; Fit Community (bronze award) 2011-2014; Walk-Friendly Community (bronze award.)
6. The city's also implemented some impressive local growth principles. There's special attention paid to development that encourages walking, mixed-use development, and open space – and the whole city actually has a ban on drive-thrus!
7. Did you know that arguably the country's most famous sculptor is a former Davidson resident? Thomas Clark, known for his whimsical sculptures of gnomes, sells his work all over the world.
8. Davidson, historically, has been an aging city thanks to leftover residents from the city's mill days. But thanks to an explosion in growth (thanks I-77!) and young families moving in the median age of Davidson residents is now an impressively-young 37.
Of course, there is much more to love about Davidson. The city's on Lake Norman and sits right up against bustling Cornelius. It's got an adorable downtown and it's growing every day. If you want to learn more about houses for sale in Davidson, NC, or the greater Charlotte real estate market, call us! We love talking about lake living.