A Look at Charlotte's Many Community Gardens
Posted by Chad Hendrix on Tuesday, July 15, 2014 at 1:00 PM
By Chad Hendrix / July 15, 2014
Comment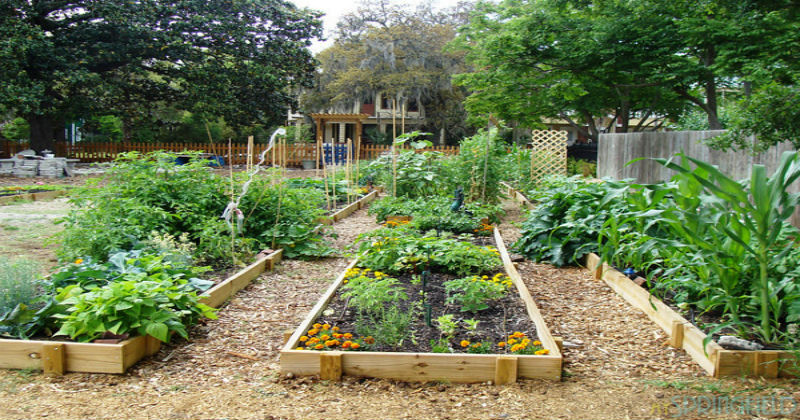 Why community gardens?
Well, in a town the size of Charlotte's there are plenty of reasons people are getting behind the community garden movement. There is, of course, the philanthropic slant to so many gardens that donate their produce to churches and food banks. There are gardens designed specifically to help educate the community (namely children) on the benefits of growing things, and gardens that exist for neighbors in the area who can't have their own due to space limitations, improper sunlight, or even HOA restrictions.
But above all else, community gardens are about community. Who would've thought?
By working together (or in some cases, side-by-side) within these gardening outposts, neighbors say they've made meaningful connections with each other and enjoy getting to know one another better. There have been several national studies done that say community gardens help deter crime and vandalism, too. And for many people, the availability of inexpensive local produce is a luxury that doesn't exist outside these gardens which can lead to poor dietary habits overall.
So, what's going on with Charlotte's community gardens? From outreach to education, they're doing some pretty cool stuff.
In Weddington, a grow-your-own facility at the long-standing Hunter Farm recently opened, run by the former mayor herself. For $200 participants get their own pre-dug 20x20 plot with irrigation and a month's worth of gardening lessons. Reception has been slow but steady for the new idea, a sort-of hybrid Pick-Your-Own/Community Garden.
Little Sugar Creek Greenway Garden in near NoDa is dedicated to teaching kids about responsible gardening techniques and they sell their spoils, too, with over 10% of the proceeds going back to local Meals on Wheels programs. Cook's Community Garden near Mountain Island Lake also benefits the Friendship Trays mission while providing valuable gardening tips and advice on maintaining a healthy lifestyle. At Cook's, you can both rent a plot or volunteer to help tend the communal plots.
Winterfield Elementary has a really interesting take on the community garden concept: the garden itself is a hands-on classroom for math and science students and it's even tended to by an extracurricular club at the school. The whole operation is part of the North Carolina Community Gardens Partners program. Produce goes back to low-income community members as well as to the school's own lunchroom, and for only $15 a year it's possible to rent your own 10x10 plot.
Dilworth is set to launch a community garden soon, and there are several in operation in neighboring Southend and even one in Frazier Park. There are a handful of urban garden projects going on within Uptown as well, some of which sell their produce on weekends or donate it to local schools. The garden at Reedy Creek Park is one of the biggest in the area offering both rental plots and group crops like blueberries and some vegetables, and an optional donation program for excess produce.
In fact, giving back is one of the most common themes of Charlotte's community gardens. Particularly since so many of the gardens are church-affiliated (St. Andrews Episcopal, Providence Presbyterian, St. Francis United Methodist, etc.), many partner with local charities such as food banks, Loaves and Fishes, and the previously mentioned Friendship Trays. Whether it's a community plot designed specifically for donations or a simple voluntary charitable contribution, it's great to see so many of these gardens offering Charlotteans a way to pay it forward.
What should you do if you want to get involved in a community garden?
First, check out these helpful resources for finding a community garden near you:

North Carolina Community Garden Partners
You should expect to pay a nominal fee to "rent" your individual garden plot on an annual or bi-annual basis, usually anywhere from $10-$100 per year. Community gardens aren't designed to make a profit - your fees go back into the infrastructure and maintenance of your plots and the garden as a whole. You should also consider factors like driving distance from your home, whether or not the garden has a management board, and if/how you'd like to use your gardening efforts to give back to your local community.
We think community gardens are a wonderful way to become more connected with your neighbors! We're so glad to see that Charlotte has a flourishing community garden scene, thanks in no small part to the friendly folks that live here.