Charlotte's Best Parks for Kids
Posted by Chad Hendrix on Wednesday, February 22, 2017 at 12:04 PM
By Chad Hendrix / February 22, 2017
Comment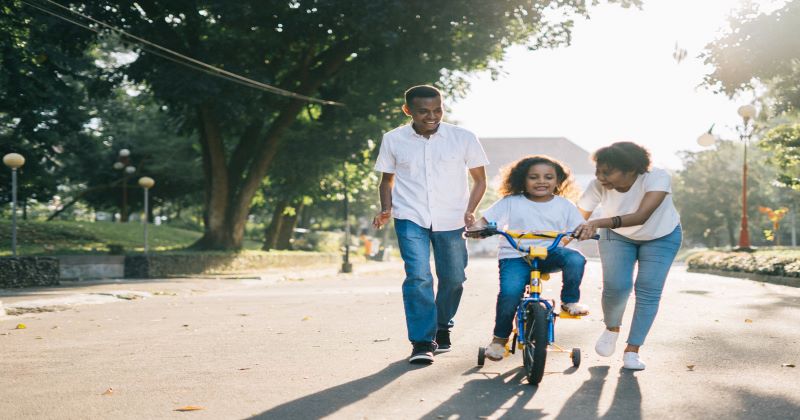 Charlotte is a city of parks.
The Mecklenburg County park system actually manages over 21,000 acres of land including more than 210 separate parks. That's a lot of green space! It makes sense, then, that Charlotte is also a city of families. The average household size in Charlotte is 2.55 people, and nearly a quarter of the city's residents have kids.
So which of Charlotte's many parks are best for kids? These parks are your best bets both for kid-friendly fun and family-friendly accommodations.
Freedom Park (Charlotte)
You can't mention family parks in Charlotte without talking about Freedom. It's the "Central Park" of the Queen City and on any given day it's full of kids. With several different playgrounds (including one "Panther Zone" that puts little ones through the NFL paces!) and dozens of fields, a huge lake, and tennis courts, Freedom has it all.
Crooked Creek Park (Indian Trail)
This is one of the only parks in the Charlotte area with a spacespecifically designed for special needs children. In addition to the "Miracle Field," it's also got a fallen-tree structure, tons of bike trails, and a huge treehouse play structure. Oh, and did we mention it has a zipline?
Chantilly Neighborhood Park (Charlotte)
If you live in the historic neighborhoods of Plaza Midwood, Chantilly, or Elizabeth, you already know about Chantilly Park; it's one of Charlotte's best kept secrets. There are two huge playgrounds flanked by large, shade-providing pine trees as well as walking trails and plenty of green space. And benches! Lots of benches.
Latta Park (Charlotte)
This park is located smack in the middle of Charlotte's gorgeous Dilworth neighborhood and has something all kids love: a splash pad! It's also got two separate playgrounds, basketball courts, and is located in a natural trench so your kids can't 'escape.' It's a picturesque urban playground.
William R. Davie Park (Charlotte)
Offering over 107 acres of open space, William R. Davie actually has 4 separate playgrounds, each for a different age group. If your kids get tired of playgrounds there are also horseshoe pits, a dog park, a pond, and plenty of bathrooms for the parents. There's also plenty of shade for those long, hot Charlotte summers.
Reedy Creek Park (Charlotte)
Reedy Creek is maybe one of the best thought-out parks for children in all of Charlotte. With over 100 acres of play space (including multiple playgrounds) as well as a whole host of educational nature programming, this is a park both kids and adults can enjoy. Here you'll find tree houses, exhibits, walking trails, and pretty much anything else your kids would want to enjoy outdoors.
Charlotte is an outdoor city. Families here get outside as often as possible and the Char-Meck parks department helps make it possible. It's just one of the reasons Charlotte is such a family-friendly place!