Do Surround Sound Speakers Stay When A Home Sells? A Lesson On 'Fixtures'.
Posted by Chad Hendrix on Thursday, July 17, 2014 at 12:34 PM
By Chad Hendrix / July 17, 2014
Comment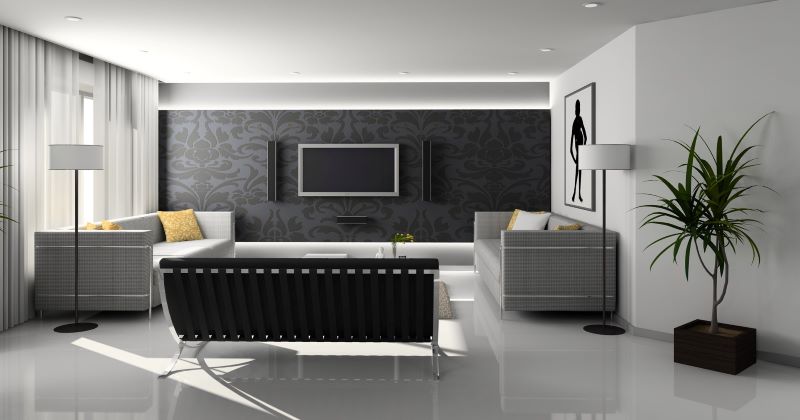 Imagine this:
You're a home buyer. You've found the home you want to move into, are under contract to buy this home, and at the final walk through or even after closing, you discover that those cool surround sound speakers in your (new) living room are missing! Instead of the speakers you dreamed would make for some epic movie nights, you see this instead:


Wait! What?!
Your first instinct is probably that you've been wronged and that the sellers should have left the speakers because they were considered "built-in," right? Well, not exactly. This is certainly a gray area for many buyers because common sense tells us that speakers hanging from the wall are built-in fixtures. But, are they? Are they built-in according to the eyes of the law? Well, I am NOT a lawyer but I do read the NC Offer to Purchase and Contract carefully for all my clients and the following is what the latest version of the contract (as of 7/2013) says about Fixtures:
"FIXTURES:

The following items, if any, are deemed fixtures and are included in the Purchase Price free of liens:

range/stove/oven, any built-in appliances, light fixtures, ceiling fans, attached floor coverings, blinds, shades, drapery rods and curtain rods, brackets and all related hardware, window and door screens, storm windows, combination doors, awnings, antennas, satellite dishes and receivers, burglar/fire/smoke/carbon monoxide/alarms, pool and spa equipment, solar energy systems, attached fireplace screens, gas logs, fireplace inserts, electric garage door openers with controls, outdoor plants and trees (other than in movable containers), basketball goals, storage sheds, mailboxes, attached wall and/or door mirrors, fuel tank(s) whether attached or buried and including contents, if any, as of Settlement, landscape and/or foundation lighting, invisible fencing including all related equipment, lawn irrigation systems and all related equipment, water softener/conditioner and filter equipment and any other items attached or affixed to the Property,

EXCEPT the

following items which are leased or not owned by Seller or which Seller does not intend to convey:______________________________________ "


While it makes sense to "assume" that built-in speakers will stay, there's no mention of them on the contract. Because of that, if you expect to keep built-in speakers or anything else for that matter, it's always best for it to be written into the contract in the Personal Property section which simply reads:
"PERSONAL PROPERTY:
The following personal property shall be transferred to Buyer at no value at Closing:_____________________________ "
(You may consider writing in "2 black Sony rear surround sound speakers" just to be safe, for instance.)
All in all, a couple of speakers aren't likely going to set my new buyers who recently found themselves in this situation back too much and from what I've seen, most stereo equipment nowadays comes as a package so I advised them not to fret. At least they've got a beautiful home that is wired for surround sound...that's most definitely considered an upgrade!