Easy Mountain Day Trips from the Charlotte Area
Posted by Chad Hendrix on Tuesday, September 9, 2014 at 3:49 PM
By Chad Hendrix / September 9, 2014
Comment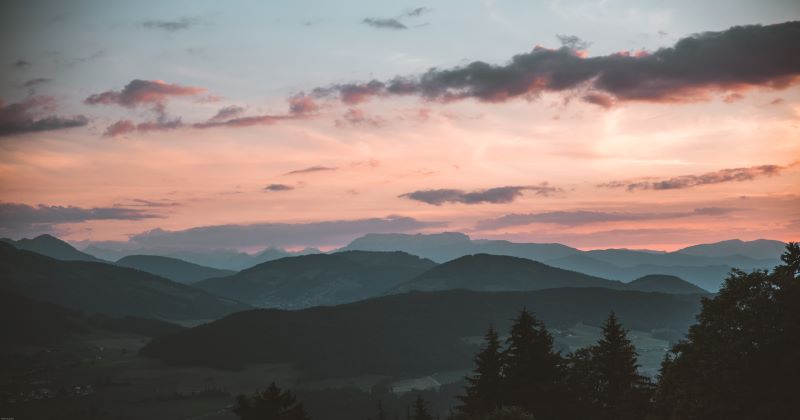 Maybe it's the cooler weather we've been having over the last couple of weeks, but we're itching for a mountain road trip! Thankfully Charlotte is located within a short drive from many of the Southeast's best mountain getaways. That's good news for families, couples, and outdoors explorers alike. Here are some great mountain day trips from Charlotte.
Here's a quick take on some of our very favorite ONE-DAY mountain road trips from Charlotte.
Asheville
You knew we had to start with Asheville! Not only is it one of the coolest, quirkiest mountain towns in North Carolina, but it's also one of the most sought-after mountain getaways in the country. Asheville literally has it all: Biltmore Estate, scenic mountain vistas, a delicious food scene...and much more. Don't forget about the dozens of craft breweries that call Asheville home, the area's unbelievable hiking and arts, and the relaxing spa at the Grove Park Inn. Clocking in at just about two hours from Charlotte, Asheville is the perfect one-day mountain getaway.

Mount Airy
If you've ever watched The Andy Griffith Show (one of our favorites!), you already know Mount Airy. The hometown of Andy Griffith himself served as inspiration for the fictional Mayberry, This valley situated near some rather impressive peaks is still as charming as ever. Only one and a half hours from Charlotte, Mount Airy is incredibly quaint and Pleasantville-esque. There are diners, some great nearby hikes, and the annual Mayberry Days Festival in September.

Boone and Blowing Rock
Both Boone and Blowing Rock are located about two and a half hours from Charlotte, but they're worth the drive. Start with an intense hike on Grandfather Mountain, spend midday driving through the picturesque Blue Ridge Mountains, and finish with an afternoon meal in either Boone (a creative enclave disguised as a college town) or Blowing Rock (one of the more luxurious mountain destinations in the state).

Hendersonville
Hendersonville is a quaint mountain town you may not have heard of...unless you love apples. It's the "apple capital" of North Carolina. There's plenty to do here besides take in the NC Apple Festival or pick your fill at a local orchard. Downtown Hendersonville makes for a great stroll, and in the fall you'll find pumpkins, hayrides, and even a gem mine for the kids! It's only about an hour 45 minutes from downtown. You can leave and be back before dinner.

Linville
Linville, an adorable mountain town in its own right, is best known for the amazing Linville Gorge. It's one of only two wilderness gorges in the entire U.S. and is nested inside the Pisgah National Forest. There are over 39 miles of hiking trails here that reach an elevation of nearly 5,000 feet for one of the best views in the state. It's a long drive to Linville, about two and a half hours each way, but if you time your trip right you might come upon some of the best Fall leaves you've ever seen.
Did we miss anything? There are plenty of little towns and off-the-map destinations in the mountains near Charlotte too, of course, but these are our favorites. Leave your thoughts in the comments!
Popular Charlotte area Home Searches