How Often Are Property Tax Rates Assessed in Charlotte?
Posted by Chad Hendrix on Monday, December 12, 2016 at 11:40 AM
By Chad Hendrix / December 12, 2016
Comment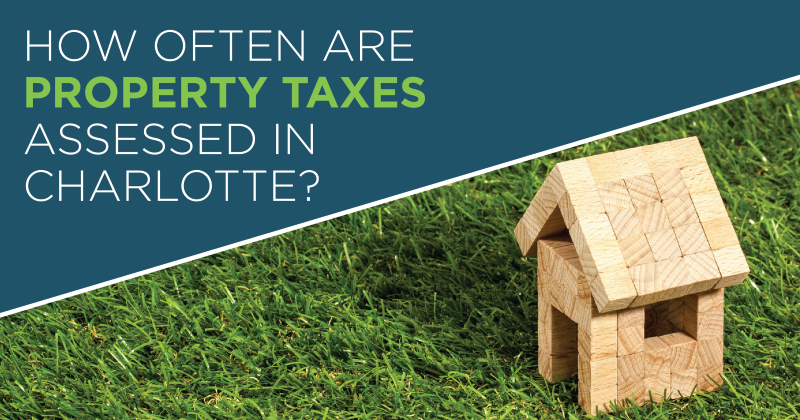 If you live in Charlotte, you enjoy some of the lowest property taxes of any major city in the country.
That's great news! The property tax rates in Charlotte probably won't stay this low forever, but homeowners here have enjoyed historically affordable property taxes relative to other parts of the country and even in North Carolina as a whole. Here's what you need to know.
Property taxes in the Charlotte area are "locally-assessed" which means they're collected by the county you live in. This holds true for all neighboring counties: Mecklenburg, Cabarrus, Iredell, Gaston, etc. If you live in Charlotte proper, you will pay both Charlotte-Mecklenburg County taxes and Charlotte city taxes as part of your overall tax bill each year. Property taxes pay for a number of important civil services like parks, public schools, and even emergency services.
What is taxed, and how?
"Property taxes" pertain to all the real property you own. This includes raw land, your home, and (separately) items you own, like cars, boats, and motorcycles. The amount you pay in property taxes is based on the assessed value of your home and the current tax rate. How do you figure out what you'll pay?
To determine your county taxes, divide the assessed value of your home by $100.00, then multiply that result by the current tax rates. The result is your annual county tax payment, which you'll then add to your city taxes and additional fee services such as sewer taxes.
Or, if you don't want to do all that math, go to the Charlotte property tax website and enter your address.
But how does the county know how much my house is worth?
Well, that's the big question. A lot of homeowners wonder if their homes are assessed accurately, and some think the county overvalues their property, which causes them to pay more in taxes. How often are home values reassessed for property taxes in Charlotte?
By North Carolina law, property values must be reassessed at least every eight years. Sometimes the county chooses to assess them outside of this schedule, but this is rare. The last property tax assessment we had in the Charlotte area was in 2011, and the assessed values are expected to stay the same until 2019. In general, reassessing property taxes in Charlotte is a big deal! For example, in 2014 the city paid an independent review committee to "revaluate" the homes assessed in 2011. This resulted in hundreds of tax bills and tax rebates for homeowners whose homes had been either under- or over-valued.
If something like this is happening, you'll hear about it on the news, but be sure to ask your Realtor if you have questions about property taxes in Charlotte.
What criteria does the county use to decide the value of your home?
According to the Char-Meck government:
The County Assessor's Office also keeps track of ownership changes, maintains maps of parcel boundaries, keeps descriptions of building and property characteristics up to date, keeps track of individuals and properties eligible for exemptions and other forms of property tax relief, and, most important, analyzes trends in sales prices, construction costs, and rents to estimate the value of all assessable property.
What can you do if you think your property's value has been assessed incorrectly? You can place an appeal with the county tax office, but you have to do it before you get your tax bill - if you're worried about your assessment, you need to stay on top of property tax reassessments and know your home's new "value."
Property taxes are officially "due" on September 1st of every year, but they're not late until January 1st (or a few days later, depending on holidays - the city will be clear on the exact date your payment is late.) When you sell property in Charlotte, you'll either be credited or debited with your portion of the property taxes, depending on when the sale takes place.
It sounds complicated, but having a knowledgeable Realtor helps! If you've still got questions about how your Charlotte property taxes will affect your home purchase or sale this year, give us a call.