How to Choose the Right Listing Agent
Posted by Chad Hendrix on Monday, August 25, 2014 at 12:39 PM
By Chad Hendrix / August 25, 2014
Comment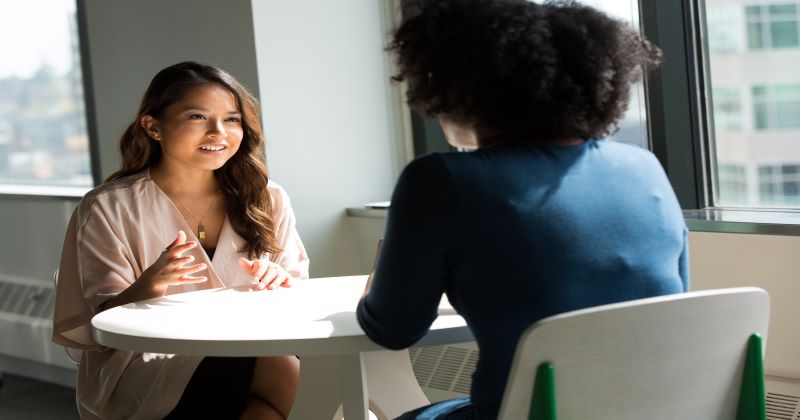 Did you know only about 47% of people say they "loved working with" their real estate agent?
Consider all the other service-oriented pros you patronize: doctors, lawyers, dry cleaners. A lot of variables go into whether or not you have a good experience or become a long term client of any business professional, and it's the same for brokers too.
Choosing a listing agent can feel really overwhelming. Everyone has a suggestion and a simple online search for "local real estate agents" can bring up thousands upon thousands of conflicting results. So how do you make the very important decision about who you ask to help you sell your home? If you ask us, these are a few things to weigh very, very carefully:
Get the Right Recommendations
Everyone knows a real estate agent (or six), and everybody's got an opinion. That's great! But what you don't want to do is put too much stock in any one recommendation, and you want to make sure you're vetting potential candidates from day one. Ask people you already know and trust - and who have had similar home buying/selling experiences to your own - to give you a recommendation. Also be sure to ask pointed questions about their suggestion: What would you change about your agent? Would you use them again? And try to be objective about their report. Did they fault an agent for being too chatty rather than concern themselves with her business acumen, for example? Lastly, remember that with recommendations come the opposite. Ask people you know if they've heard or experienced anything negative with a local agent. It's important to know if someone regretted their decision to use a particular agent and why.
Determine the Experts
For many years, real estate was an easy part-time profession - agents were the only way people found and sold houses! Thanks to the internet agents are working overtime to continue being a valuable part of the selling experience. You want to trust the biggest business transaction of your life to someone who practices real estate full time and more importantly, is an expert in relevant areas whether that's a neighborhood, among your construction style, or even for a particular demographic. On the flip side, never choose a listing agent simply because they're the 'default' agent in a particular area. Odds are you'll just become One More Listing and likely won't get the personalized service you're looking for.
Interview the Candidates
Good real estate agents understand and appreciate your desire to interview them. Don't worry about wasting anyone's time or offending an agent; interviewing several before you make your decision is a critical part of the home selling process. You'll be able to get a good feel for the agent's personality - Are they funny? Too quiet? Very professional? - and see if you mesh (which is important given the amount of time you'll spend dealing with your listing agent!) You should also have a list of specific questions prepared, and do a lot of listening as well. You don't necessarily want to choose the agent you like the most, you want to choose the one you feel will get you the most money for your home in the shortest amount of time.
Ask About their Tools
A lot of people don't realize there are subtle but important differences between firms and agents. There is no standard rate for real estate commissions and you shouldn't expect every agent's going to pay for printed materials, open house refreshments, or even the sign in your yard! You also want to know as much as possible about the agent's tools, and you should ask about any listing agent's marketing plan. Do they have a customized backend software system you can follow along with? Are they doing anything to market your home that competitors aren't like using social media or blogs? What are their feelings about professional real estate photography and staging, and who pays? All of these are great questions to ask.
Odds are, the agent for you is probably not the agent who takes every listing thrown their way. Good listing agents are as selective about their clientele as they are professional, understanding that their value-adds may not be right for a certain property or seller. And that's okay! There's a niche for every real estate agent and one or every seller. Sometimes figuring out where your needs and a Realtor's offerings overlap is the hard part but if you take your time and trust your gut you'll likely be happy with the outcome.