How to Plan Your Move to Charlotte, NC
Posted by Chad Hendrix on Monday, September 5, 2016 at 3:06 PM
By Chad Hendrix / September 5, 2016
Comment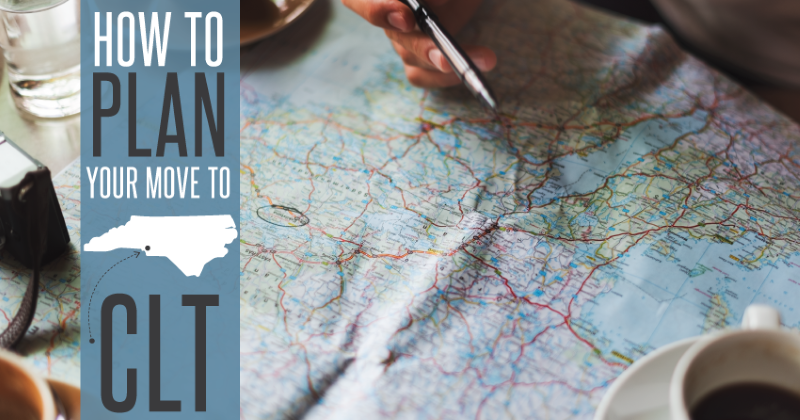 So, you're moving to Charlotte.
Congratulations!
You're about to land in one of the fastest growing cities in the country, and you're going to love it here. We've got professional sports teams, outdoor recreation, a booming business industry, and gorgeous neighborhoods to boot.
If you're feeling a little overwhelmed at the prospect of a move to Charlotte, let us give you a few pointers. After all, we live here and also help people relocate to Charlotte all the time; we know what we're talking about.
Step One: Living Arrangements
You should know that it's almost exactly the same cost to rent or own in the Charlotte area. The median rent for a one-bedroom is just over $1,000 a month, but with mortgage rates at all-time lows, many are considering purchasing instead. If you're renting, you can probably use a large rental site such as Rent.com to find the perfect place. If you're buying, you'll want to work with an experienced Charlotte buyer's agent to find the best deal in the right area.
Once you decide whether you're renting or buying, you'll need to choose a neighborhood. Not only will you want to consider Charlotte's most popular infill neighborhoods like Dilworth, Myers Park, Sedgefield, and of course, Uptown, you'll want to think about whether outlying neighborhoods and suburbs like Ballantyne, Fort Mill, Davidson, or Mooresville are options, too. Factors like commutability, schools, and cost-of-living should all be considered.
Step Two: Moving Checklist
Moving to another city means you've got to familiarize yourself with the local utilities, schools, streets, and more. Here are a few things to check off your list before you plan your move:
Power: Within the city of Charlotte, you'll use Duke Energy for power. Call them (800.777.9898) at least two weeks BEFORE your move to ensure your power's on when you get there.


Gas: Your residence may or may not use gas – some multi-family buildings don't – for anything from electricity to cooking to hot water heating. Piedmont Natural Gas is Charlotte's gas provider – call them (800.752.7504) at least a week before moving to set up service.


Telephone/Internet/TV: You've got options! Depending on where you'll be living, check with AT&T (888-757-6500), Time Warner Cable (877-566-4TWC), and even Google Fiber to see if you're covered. It usually takes a few days to get a technician to come out, so call before moving day.


Water/Sewer: The vast majority of homes in Charlotte are on city sewer and water (as opposed to well water or a septic tank). Water and sewer services will be billed to you directly each month but you'll need to contact the water department (704-336-7600)about a week before you move to switch the name on the account.


Trash Collection: For most CLT residents, trash collection is included in your property taxes. Your building or home should have a dumpster or trash can(s) already, but check here for your pickup day.


US Postal Service: Before you move, don't forget to officially change your address with the USPS so they'll forward mail from your old address to your new one in Charlotte.
You'll also want to consider property taxes, changing over your driver's license, and getting your kids enrolled in school, if applicable.
Step Three: Plan Your Life in CLT
Now that you've got your move underway, figure out how you're going to enjoy your life in Charlotte! We've got something for everyone here, from a massive parks system to dozens of festivals and events to several professional sports teams. And if you like outdoor recreation, know you're only a short drive away from hiking, mountains, and beaches.
Ready to move to town? We're your relocation experts in Charlotte and we're excited to help you start your new life in the Queen City. Call us today to get started.