Is Your Home Priced Too High? How to Know
Posted by Chad Hendrix on Monday, September 19, 2016 at 3:25 PM
By Chad Hendrix / September 19, 2016
Comment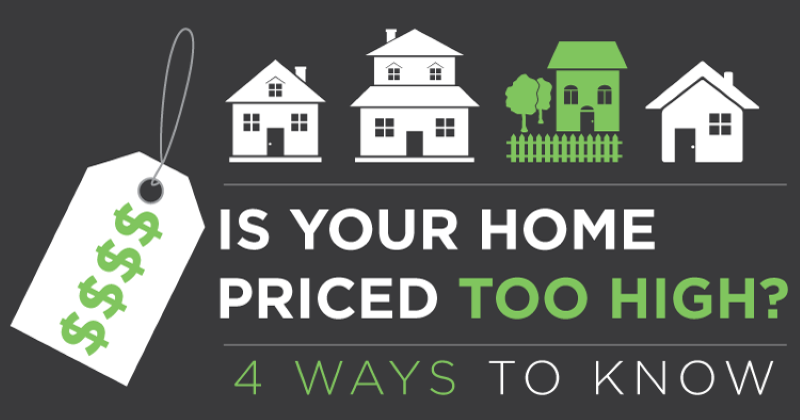 We get it. It's a seller's market out there (for now) but even in a hot market, overpricing your home can be bad business. At Hendrix Properties, we're big believers in the data behind properly-priced homes; they sell faster and for more money that homes that are asking too much.
But maybe you've already signed with an agent and are on the market with a price you're worried is too high? If you suspect you may have overpriced your home, here's how to tell.


Your Neighbors' Houses Keep Selling
The number one way to tell your home's overpriced? If your neighbors are going on and off market while your home is just sitting there! Particularly if you're in a "hot" neighborhood like Dilworth or Plaza Midwood, your home should be seeing offers within the first few weeks on the market. Unfortunately, by pricing yourself too high, buyers see your neighbors' lower-priced homes as a value and quickly snap them up. Oops!

You're Not Getting Any Showings
There are only a few reasons you wouldn't be getting showing requests in a seller's market. One is that your home's photos aren't good (your agent used a professional photographer, right?) and the other is that you're overpriced. Think of buyers searching under "thresholds." Those are usually nice, round numbers like $400,000 or $275,000…if your home is priced above (especially just above) one of these thresholds you may not even be appearing in buyers' MLS search results. Of course, a good buyer's agent should be showing them your home, anyway, but you can't count on it.
Offers Aren't Coming
Of course, without showings you won't be getting offers, but what if you have tons of showings but no offers? This is a clear indication you're not only asking too much, but way too much. Buyers know home prices are somewhat negotiable so if they're really interested, they'll throw out an offer just to see what might happen. If they come to the table already feeling like you're way too far apart on price to meet at an agreeable price they may just choose to avoid the negotiating hassle altogether.

You, Not Your Agent, Set the Price
Particularly in a low-inventory market, some Realtors are anxious to get more listings. In an ideal world, you and your agent will agree on a price together based on data, comps, and experience. In a world where your home is overpriced, you'll throw out an inadvertently-high number and your agent will say, "No problem!" Sellers can't be as objective about price as agents can, so if you price your own home you may be asking for trouble.


We've written before about overpricing your home and the stress it can bring. There's more to selling than sticking a sign in the front yard but remember, no amount of effective marketing will work if your home is priced too high!
At Hendrix Properties, we'll work with you to come up with a data-driven price that's right for your specific market and based on your home's direct comps. Call us today at 704-737-4400 to find out how we can get your home sold fast.