Charlotte Listing Specialists - Home Selling Services
Posted by Chad Hendrix on Saturday, November 13, 2021 at 10:20 AM
By Chad Hendrix / November 13, 2021
Comment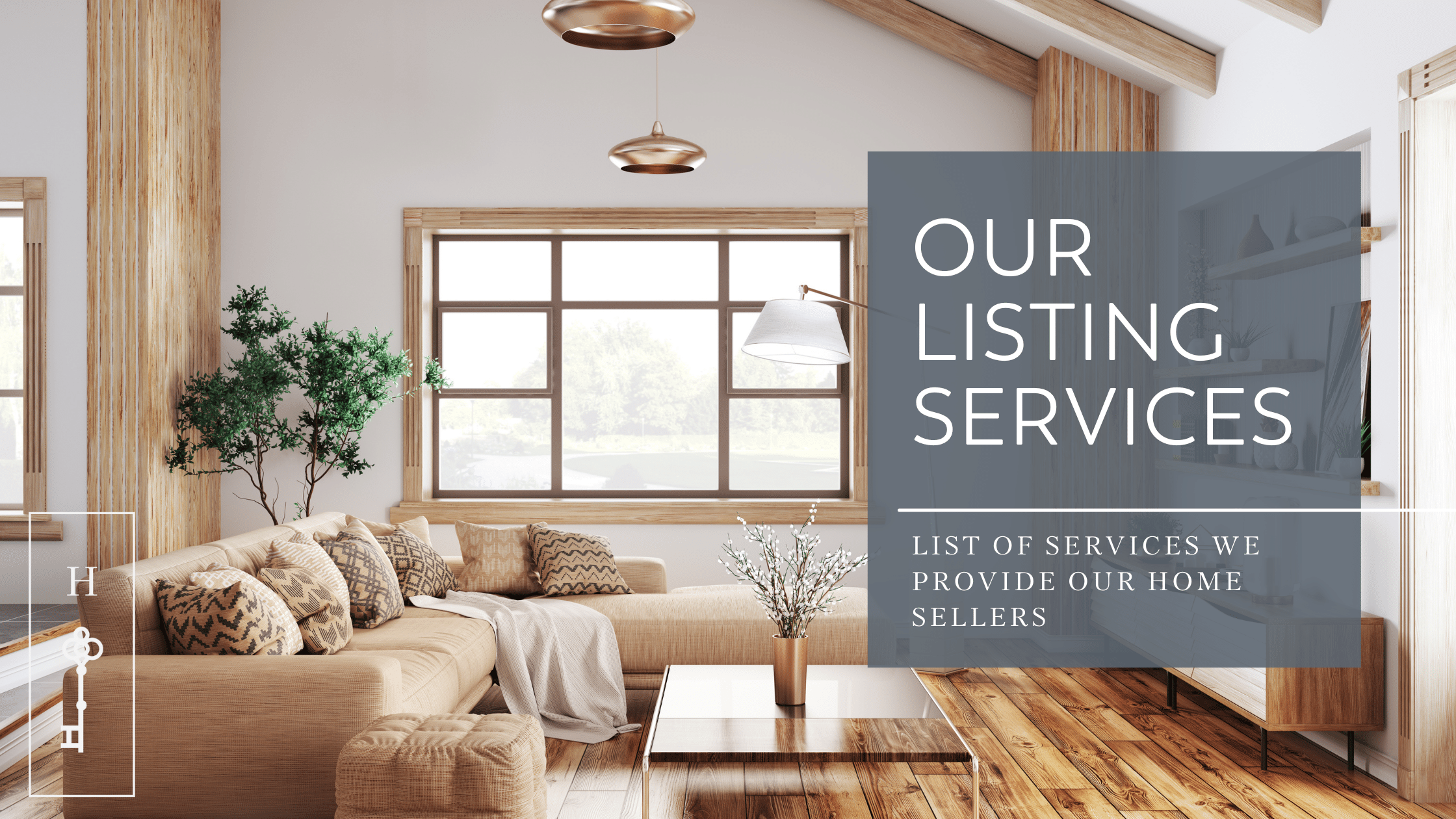 When it comes to selling a home with the services of a real estate agent, I cannot stress enough the fact that not all agents or companies are created the same. There is a HUGE difference between how agents market homes, their understanding of home buyer tendencies and patterns, their use of proper pricing strategies, their experience with staging and preparation, negotiation techniques, reputation in the real estate community, how they handle unforeseen difficulties during the transaction, and on and on. Don't make the mistake of assuming that all real estate agents will get you the same results because choosing the wrong agent can cost you thousands of lost dollars and unneeded stress. Take the time to research them and their results before listing your home.
Our Charlotte listing agents, at Hendrix Properties, view the process of selling your home as more of a systematic project rather than simply popping your home on the MLS with some nice photos and hoping for the best. Every single thing we do from the moment we pull into your driveway all the way through to the closing table is designed to get you the most money for your home, in the shortest time on the market, and with the fewest headaches. We take the job of selling your home very seriously and place a keen eye on every step along the way. Take a look at some of our offerings below and then reach out to Chad Hendrix or any of our other Charlotte listing agents.
Our List of Services:
Free Broker Consultation and Price Opinion
When we meet with you at your home, we'll give you a good idea of what your home is likely worth as well as what we feel it should be listed at. Our opinions are based on comparable sold properties in the area, our years of experience, and our understanding of the market. In the meantime, feel free to try out our Free CMA (automated market analysis).
Complimentary Home Staging Consultation
Getting your home looking just right is one of the most important steps in the preparation process. In addition to the suggestions we'll have for you, we also bring in our award-winning home stager who will prepare a detailed, room-by-room to-do list so to speak. This visit will also give her a chance to assess the property and any actual 'staging' needs that the home may need as well.
Custom Home Measurement and Floor Plan
For most properties, we'll have your home professionally measured and generate a beautiful floor plan. Buyers appreciate this and it's also a good way to ensure that the depicted square footage is accurate. This is one of the many services we provide that most agents do not.
Professional Photography
Professional photography is something we strongly believe in. To us, that means bringing in one of the best photographers in the region (we work with 2-3 tried and true professionals). Our photographers don't use their iPhones, aren't the agents themselves taking the photos, and aren't in and out of the home in 15 minutes. Our photographers bring in extra lighting, expensive equipment, great technique, and years of experience, and have wonderful editing skills. It's easy to see the difference in our work versus most.
Drone Photography and Video
Drone photography is one of the neatest forms of marketing in existence. It allows for beautiful overhead shots of your home that can't be taken with traditional photography and show characteristics of your lot that might otherwise be missed.
Magazine-Quality Home Brochures
We create beautiful brochures to be placed inside your residence. Our goal is for buyers to pick one up and take it with them to be reminded of how lovely your home was and some of the more important details. Without these, they may forget some or even all aspects of your home, especially if they've seen several others that day. It's one more way that we work to make your home stand out among the others.
Full Motion Virtual Tour
For certain homes, we may bring in a videographer to shoot more of a full-motion type of video for that added touch. The size, style, location, and price point of the home help determine if this type of marketing is worth adding to the mix.
Facebook Marketing/Digital Advertising
Targeted digital marketing on Facebook is something we do over and beyond what your typical real estate firm will do. We like to place enticing ads in front of likely home buyers and current homeowners within a certain number of miles of your home. This creates a buzz, gives your home added exposure, and increased the likelihood that we'll get your home sold fast and at a higher price.
Multiple Listing Service (MLS)
The local MLS (multiple listing service) is THE main database of real estate listings in our local market. It is crucial that your home is listed here because once listed on the MLS, it then trickles to sites all over the region and country.
YouTube Video
YouTube is the second most popular search engine in the world behind Google. We will post a video or virtual tour of your home on our YouTube channel for easy sharing or for consumers to find naturally.
Single Property Website
Our Single Property Websites are one of the best ways to showcase all that your home and neighborhood have to offer. It's a central place to show professional photos, video(s), home features, and on and on. Here are a couple of examples: http://5351heartwood.com/ and http://3506piaffeavenue.com/
Syndication across Zillow, Realtor.com, Trulia, and National Portals
We want your home listing to be seen by as many prospective home buyers as possible. To do that, we need to go to where they're at. Besides the local company real estate firm websites like www.HendrixProperties.com, home shoppers also frequent popular national portals like Zillow, Realtor.com, Trulia, and a few others. Not all real estate companies show their listings on Zillow but we have agreed to.
Your Home Listing Placed on Local Real Estate Company Websites
When your home is listed with us, we'll also make sure it's listed on every company website around. Thanks to what we call "broker reciprocity" - by allowing other companies to advertise their listings on our website, they agree to showcase our properties on their websites. So, you're getting full exposure across the board.
Eye-Catching For Sale sign
'For Sale' signs were the first form of advertising homes for sale and are still effective today. Our signs, however, are bright and colorful and represent quality. We don't shortchange anything, even down to our distinguishable real estate sign panels and white posts.
Central Showing Service
We use a centralized showing service called "Showing Time" to facilitate showings of your home. Buyer agents go through this service to request appointments to see your home based on your instructions. We can track showings and feedback, manage various things through their app, and simply make it easier to get your home shown.
Electronic Lockbox
We use electronic lockboxes on all of our listings. These lockboxes track every agent who comes into your home even down to how long they were there. These make for an added layer of safety as well as a professional means of entry for those with appointments.
Contract Negotiations
Contract negotiations aren't just about the price of your home. There are many other important terms of a contract, such as due diligence and closing dates, due diligence, and earnest money amounts, closing costs, and dealing with multiple offers. And then, once under contract, we deal with the "second set of negotiations" in inspections and repairs. Deals can easily be lost or made here. Having an experienced negotiator with a good reputation and the ability to work nicely with other professionals is another thing that sets us apart. There IS a difference.
Transaction Management
For us, transaction management is more than simply helping you with paperwork. It's helping you to always understand what's next and what to expect, guiding you through complicated documents with ease, and helping you understand various terminology and options. We want you to feel confident and in the know about the entire selling process.
Some of our Recent Listings (examples of our work):
Contact Us To Get Started: