Selling Your Charlotte Condo for More
Posted by Chad Hendrix on Sunday, August 20, 2017 at 5:31 PM
By Chad Hendrix / August 20, 2017
Comment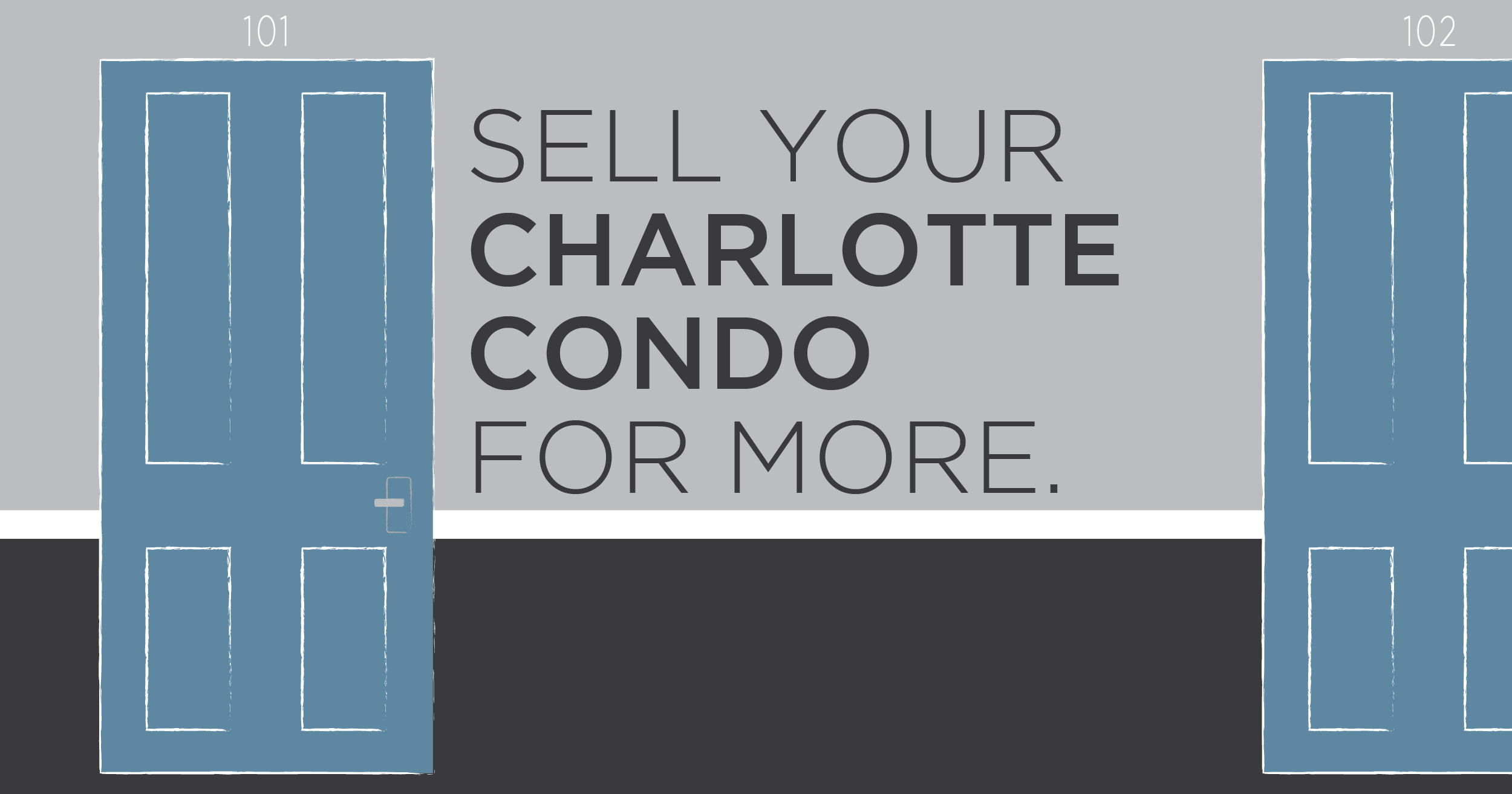 How to Make Your Unit Stand Out
If you're considering selling your Charlotte condo or townhome, you may find it hard to differentiate your property. Most units within a neighborhood have the same layout. The only difference may be the size and number of bedrooms and bathrooms. The amenities, location, and exterior are all the same. So what will make your unit stand out? How can you get the best price?
Function
Most condos and townhomes aren't spacious. But there are different elements you can add to maximize functionality. These elements can also add design and style. This can make all the difference in selling your Charlotte condo or townhome.
Barn doors are very popular right now. They are a great blend of function and style. Use a barn door for a bathroom that it's already a bit tight. That way you don't have to worry about the inswing or outswing of the door. They are also great for dividing rooms. Use them to hide storage, shelving, or laundry.
With easy to use hardware, it's certainly possible to install them on your own. And with many different door styles to choose from, you have a range of options from contemporary to farmhouse. Check out these ideas from HomedIt.
Another way to maximize function is to make use of dead space. Dead space is usually taken up by items that can't be moved because they are working parts of a home. Think water heaters, HVAC, or other equipment.
A condo we looked at recently had a hot water heater in the corner of a kitchen. This was consistent in every unit. Moving the hot water heater would have been costly. It was once covered by old cabinets. The homeowners removed most of the cabinets in the kitchen to make it bigger and more functional. They built a custom "island" in the corner to conceal the hot water heater. They turned the space into a working area of the kitchen and also added a design feature unique to their unit.
Optimize space
As mentioned before, space is an issue in condos and townhomes. You want everything to look bigger. Even if every unit is the same square footage, it still helps if your property appears bigger.
Back to the condo referenced earlier. As we mentioned, they did some major work to improve the kitchen's appearance. They installed open shelving to replace the old, bulky cabinets. This provided the illusion of a larger room, while also presenting a contemporary vibe. Decoist offers unique ideas for modern open shelving.
Keep it simple
Don't overdesign your condo or townhome. You have only so much space so it's not necessary to include everything you've ever seen on HGTV. Keeping it simple doesn't mean you should pick the cheapest, most standard tile for your bathroom or backsplash. Because you have smaller areas to tile, you can spend a few more dollars. Subway tile will always be in style. It's never going to look dated. White subway tile with gray grout is timeless, simple, and looks great.
Other factors
Low inventory can also be a major factor in the sale price. If there is little inventory in your area for condos or townhomes, you may benefit from being in a seller's market. However, don't count on this to yield you more money than what the property is actually worth and what buyers are willing to pay. It still has to appraise for that value for a buyer to secure a mortgage.
If you want to differentiate your condo or townhome, then you literally must think outside of the "box" of your unit. If there are several units for sale in your neighborhood, you'll want yours to be at the top of buyer's lists. These are just a few ideas from our own experiences. If you'd like more ideas on selling your Charlotte condo or townhome, talk to Hendrix Properties about how we create the best seller experience.