The Best Places to Take Your Dog in Charlotte
Posted by Chad Hendrix on Wednesday, June 18, 2014 at 5:57 PM
By Chad Hendrix / June 18, 2014
Comment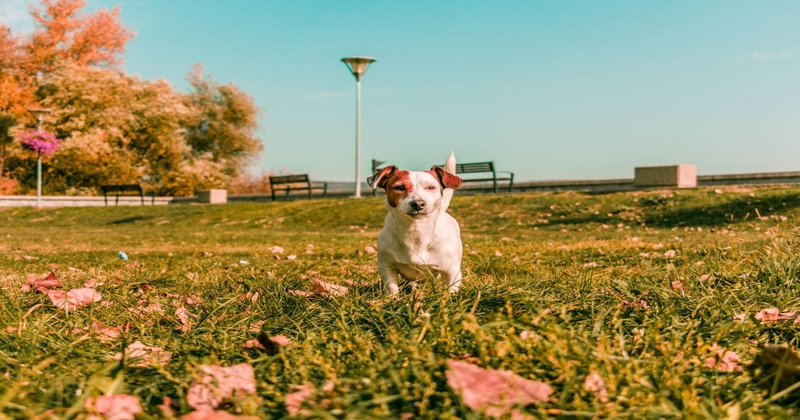 Here are some of our favorite Charlotte locations for fun with Fido.

Frazier Park
With sides for both small dogs and large dogs, Frazier Park is probably the best-known off-leash dog park in Charlotte. They even provide water for your pooch! Parking is ample and if you go on the weekends there will be plenty of other dogs for yours to play with on the 1.3 acres.

Ramsey Creek Park
Inside Ramsey Creek Park in Cornelius is the brand new Swaney Point K-9 Park, a 4-acre fenced in area for off-leash play. It's also split into two sections, one for large and one for small dogs, and it's close to the lake in case you want to take your little swimmer for a dip afterward.
Davie Dog Park
Located within the William R. Davie District Park in south Charlotte, Davie Dog Park is 4-acres of off-leash fun. It's new, too, so you should go before all the guests chew up the fences and ruin the grass!
There are several other small dog parks in the area including Shuffletown Park, Barkingham Park (ha!), and Ray's Fetching Meadow, to name a few.
Crowder's Mountain and South Mountain
If your dogs are up for it, there are a couple of great hikes just outside the city. Crowder's has many different hiking trails measuring between 1 and 3 miles and much of it is wooden steps to make it easy for your dog to climb. South Mountain has over 80 miles of hiking trails and some of the best views in the region - there's even a waterfall! - and there are always dozens of dogs among the trails. Just be sure to keep your dog on leash (although if it's a slow period, no one will mind as long as you keep your dog near!)

U.S. National Whitewater Center
Dogs love this place! There are miles and miles of trails, excellent people-watching, and your dog might even catch some spray from the rapids. On weekends you can find dozens of dogs romping here (it's technically 'on-leash' but as long as you keep your dog close no one will mind) and there's even an outfitters store that sells dog gear in case you forgot something. The Whitewater Center is one of Charlotte's most unique attractions, for sure.
The Dog Bar
NoDa has one of the coolest bars in Charlotte, in our opinion, because it allows dogs! The Dog Bar is completely outfitted with astroturf and misters for hot weather and it's totally fenced in so you can let your pooch off-leash. There are a few rules your pet has to follow and there's an annual "membership" fee of $10 for each dog you bring which covers maintenance for the bar.
Twenty-Two
It's a little-known secret that this art gallery/bar in Plaza Midwood allows dogs! If you catch the gallery when it's open (usually Thursday through Saturday) you can bring your well-behaved pet to check out the art with you. Just keep him on-leash and buy a drink!
Triple C Brewery
Located in the historic Southend district, Triple C is fenced in and allows off-leash dogs as long as they behave themselves. On a weekend you'll find this brewery packed with people and pets (and food trucks!)
There are literally dozens of restaurants in Charlotte that welcome dogs on their outdoor patios (on-leash, of course). A few of our favorites include Angry Ales, VBGB Beer Garden, Zada Janes, and Hawthorne's Pizza.
Of course, most of Charlotte's neighborhoods are super dog-friendly. Go for a walk through Dilworth and grab a drink of water at one of the special dog-height fountains; trot through Plaza Midwood and business owners may stick their head out and give your pooch a treat; even Birkdale Village eateries often put water bowls outside their stores for dogs to cool off with.
Charlotte is a great city to own a dog in! The weather's great, the nature plentiful, and people here just can't get enough of their four-legged friends. They're really speaking our language.