The Evolution of the Hendrix Properties Website
Posted by Chad Hendrix on Friday, January 16, 2015 at 9:44 AM
By Chad Hendrix / January 16, 2015
Comment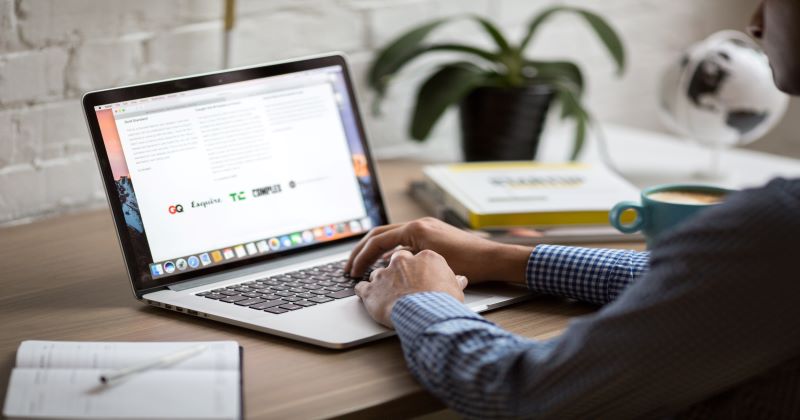 I've spent a lot of time lately playing around with my latest website, trying to "optimize" it, make it more visually appealing... all that kind of stuff. Anyone who knows me will tell you that I'm a little on the restless side and never really satisfied or settled when it comes to making Hendrix Properties better. You might say I have a lot of drive, call me a semi-perfectionist, or just tell me that I need to relax! But the fact is, every time I think something is just right, something in me tells me that it can be made even better.


So, I thought it would be really cool to go back and check out the cached (historical) versions of our many Hendrix Properties sites over the years. For the most part, I think you'll see constant improvement and in some cases, a pretty clear distinction in styles as well. You'll have to excuse the broken images - some of this stuff is over a decade old!
Here we go!


2001 – This was my very first website. In these early years, I'd often stay up til 2 am in the morning learning how to build websites and studying SEO (search engine optimization) which was still pretty new at the time. I remember a guy from Concord telling me that I needed to buy a great domain name starting with an "A" and containing important keywords. So, he suggested www.AHomeInCharlotte.com and that's what I did. I used the software "Front Page" to build the site.
2002 – I have no idea what software I used to build this site but I sure remember what those icons at the bottom of the screen were all about. They were popular online "directories" (kind of like phone books) and if you wanted to get your website listed on them, you had to put their icon on your home page. I remember seeing agent websites that had tons of those images at the bottom of pages. Talk about some junky looking sites we all had back then!

2003 – There are a couple of "firsts" on this particular site. You'll notice my very first logo. I'm trying to remember but I think that even though I hadn't officially become my own company quite yet (that would be in March of the following year), I must have gone ahead and designed a logo in preparation. Always thinkin' about the next step! My cousin Angel designed the logo for me. This was also the first time I put my dog on a website. Believe it or not, Hamp (that beautiful boy lived until 2013) actually drove some business my way. People love dogs!
2004 – Finally, I designed a site that looked relatively clean and easy to maneuver around on! I couldn't resist leaving Hamp on there. I even decided to call him a "sales associate" for kicks...(I remember wrestling with whether that was unprofessional or not.)
2006 – I stuck with the old site for 2 years until this one…I wanted to get away from the once-trendy burgundy and gold/mustard look and go with something more visually appealing. And I still kind of like the look today! In addition, I also decided on a new logo. In case you're curious, I found a guy on Craigslist do design one and when he couldn't come up with anything I simply asked him to show me one with a paint stroke.


2009 – About 3 years later I decided to redo our site once again. One of my past clients (actually, one who found me because she liked my dog on my site!) built this for me. At the time she had her own design company and knew a little more about search engine optimization than I did. This is right around when I realized that I didn't know everything and should start to trust others. The links are all broken here but I'm sure it was nicer looking than before.
2011- Wow, I really stepped it up on this site! I still think it's great looking. I also had a new logo by this time (my first "major re-branding.") A local Wordpress expert built the site and a local graphic design firm did my rebranding. I think the site cost me about $2500 and had lots of nice design elements and the rebranding itself was around $3000 give or take. I was really trying to step it up!


2013 – They say you learn from your mistakes but if you ask me, I'd rather simply forget all about late 2012-2013. See, I decided that I wanted to redo everything once again. While I liked what we had, I felt the need for something a little more modern and fresh and up to date. I wanted the BEST look around, period! So for about 2 years, I tried out different designers and unfortunately never landed on anything I was quite happy with. By the time I had settled on this new logo and website I was simply worn out and kicking myself for not having stuck with what I already had. Trust me, I could write pages on this but I'll spare you.


2014 – Did you notice how I told you that I had "settled" on the site and logo in 2013? Well, I never stopped my quest for something I was truly happy with. And in late spring/early summer of 2014, I finally got there. We have what I believe may be the nicest real estate website in the region and beyond and a beautiful logo that is fresh but still has a traditional and elegant look to it. And the rest of our marketing materials? Well, I think they're pretty awesome too.
Hopefully, you enjoyed all of my rambling and storytelling! I also hope that you can see in this that I'm pretty relentless in terms of wanting to be the best that I can be and being the best I can be for you, too. All of us at Hendrix Properties work hard and strive to give you the best real estate representation. We truly do appreciate your past and future business.