What is a 'Mixed-Use' Development (and Why Does Charlotte Love Them?)
Posted by Chad Hendrix on Tuesday, January 3, 2017 at 11:52 AM
By Chad Hendrix / January 3, 2017
Comment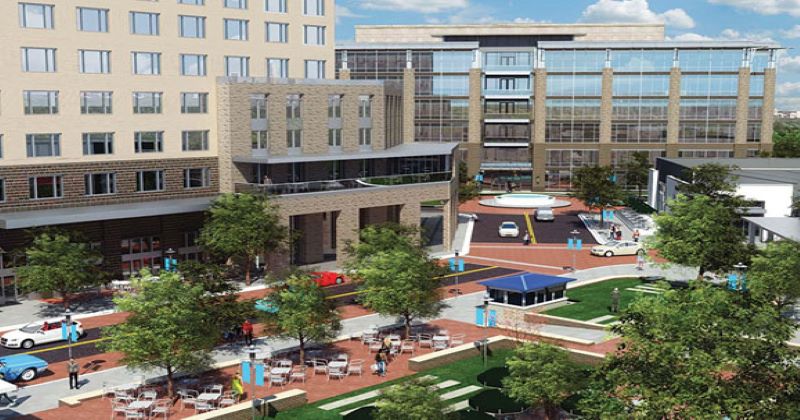 It's one of the terms du jour in real estate right now:
Mixed-Use Development.
You have seen it abbreviated as "MUD" and you've almost certainly seen it mentioned in the news or in your local neighborhood meeting. But what does it mean, and why do there seem to be so many popping up in Charlotte?
Birkdale Village, one of the most popular Mixed-Use Developments in the Charlotte area
In short, a Mixed-Use Development is a feature of urban development that blends commercial, residential, social, and sometimes industrial uses into one congruent area. They're generally defined as being more pedestrian-friendly than other car heavy parts of town, and the most common iteration you see nowadays is a large commercial shopping promenade topped with residential, multi-family housing (think: Birkdale Village.)
It's important to remember that there is no unilateral definition for the term. A MUD property in Minnesota might have different parameters and requirements under zoning laws that one here in North Carolina. And in some cases, neighborhood and city restrictions can also impact the layout, density, and use of these kinds of developments, too.
The myriad benefits of Mixed-Use Developments on growing cities have been much touted. They're said to create stronger community bonds, encourage more walking and biking, and reduce the distance between work and home leading to shorter commutes. People who love them say they're a great solution for those looking for walkable, multi-family housing with less maintenance than a single family home. They're also instrumental in some communities in making sure lower-income residents have easy access to commercial businesses such as grocery stores and doctor's offices.
But why so many MUDs in Charlotte?
Well, for starters, Charlotte is a flourishing city. Mixed-Use Developments are the easiest way to accommodate dense urban growth, and a lot of Charlotte's explosive building over the last decade has been centered around infill properties. MUDs are also highly conducive to rental as opposed to ownership properties because of the height and density that naturally comes with them. As a young, fast-moving city, Charlotte's still having trouble keeping up with demand for rental properties even though it seems like a new apartment building is going up on every corner.
Waverly, a new MUD in south Charlotte featuring David Weekley homes
Some of the most interesting Mixed-Use Developments in the Charlotte metro area contain many elements of a successful urban neighborhood. For example, Waverly, located at I-85 in south Charlotte, blends dozens of desirable brand-named stores and restaurants with affordable apartment rentals and owned homes by national builder David Weekley. Likewise, several large Mixed-Use properties are currently being developed in some of the most desirable parts of town, like Dilworth, to accommodate the need for more affordable housing. Residents love being able to live in income-restricted properties, and builders love the tax benefits they receive from building such developments. It's a win-win.
Would you like to live in a mixed-use development in Charlotte? Does the appeal of walking to restaurants and stores outweigh the smaller square footage and added traffic?
Tell us your thoughts on these developments in the comments or over on Facebook! We'd love to hear from you.