What to Know About Owning a Historical Home in Charlotte
Posted by Chad Hendrix on Tuesday, February 14, 2017 at 11:48 AM
By Chad Hendrix / February 14, 2017
Comment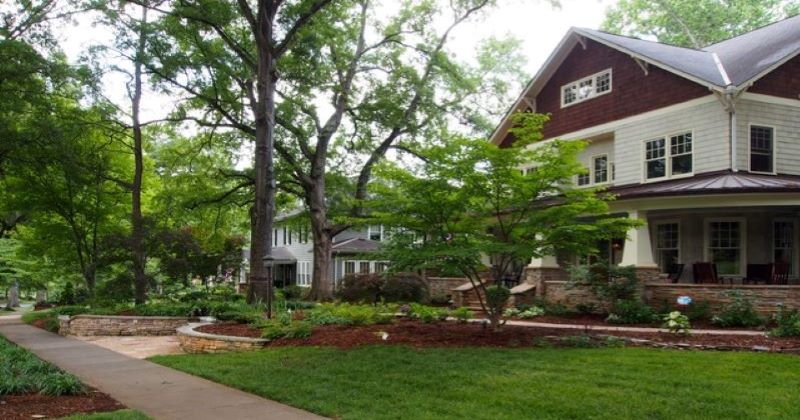 The United States is a relatively young country, but as one of the original 13 colonies, North Carolina is home to some of the "oldest" places in America.
Here in the Charlotte area, homeowners are often running into unplanned issues with historical designations, preservation regulations, and local laws. It can be hard to know the difference between a "historical landmark" and just an old house – we're going to break down the basics for you so you know where to start.
If you're buying in some of the more historic parts of Charlotte – Dilworth, Myer's Park, Plaza Midwood – you definitely need to know what you're walking into as you search. Historical homes can be beautiful, but they can also come with a lot of strings attached!
The National Register of Historic Places
The NRHP acts as the umbrella organization for all things "historical" in the United States. The NC arm of the organization is known as the NC State Historic Preservation Office and is responsible for setting state-specific regulations.
Overall, the National Register of Historic Places includes over 85,000 buildings, structures, sites, and districts, about 3,000 of which are here in NC. Of those, about 500 are "historic districts" which are broad swaths of land that include everything from properties to commercial buildings. Wilmore, for example, is one of Charlotte's historic districts – further designated as such on a local level by the City Council.
The Power of Designation
So here's the rub. The National Register of Historic Places works hand-in-hand with local governments to designate and regulate historical districts, landmarks, and buildings. Broadly, the NRHP makes recommendations to local governments about what should be controlled and protected, but it's up the city to enforce preservation laws.
Most of Charlotte designated historical sites have already been named so. Of course, a city can ask the NRHP to designate a new landmark, district, or building, but it's hard to do so once it's already full of property owners who object. If your home sits inside a designated Historical District but is NOT a protected landmark individually, the interior of it is yours to do with as you wish. The exterior, though, is often where homeowners run into issues when they decide to add a garage, paint the house a new color, or update the windows, for example.
But That Sounds Like a Hassle!
Well, yes, it kind of is. If your house sits inside a historical district you'll likely have to get permission from the Charlotte-Mecklenburg Historic Landmarks Commission to make any substantial changes to the outside of it, or "material alterations," as they're called. As long as your changes fit within the historical character of the house (i.e. if you're not trying to paint your craftsman neon yellow), you likely won't run into any huge problems, but it all depends on the specific person(s) who are reviewing your request.
The real constraint is time, since the commission only meets every month or so to review applications. This can make a renovation feel like it's dragging on forever. Some more minor changes (fence repair, gutter replacement) can be approved by administrators as quickly as five business days while others (home additions, new garage door) must be set forth toward the board. If deemed acceptable, your change will be awarded with a "Certificate of Appropriateness" and can move forward.
The Plus Side to Owning a Historical Home
The good news is that some renovations, including those that essentially just "fix" what's broken about an existing home, don't have to be approved at all. Here is a really, really great document from the City of Charlotte about the approval process, design considerations, and specifics to area homes.
But! There's an upside! Although it can be a hassle to change a historical property, you can rest assured the character of your house and in fact, your neighborhood if you live inside a historical district, will stay intact. The designation will be considered during public planning (i.e. you won't get a new highway running through your front yard) and you might even get up to a 30% tax credit on your property taxes!
What Should I Do Now?
If you want to see if your house or the house you're considering buying has been designated as a landmark in Charlotte, use this list. Be sure to talk to your Realtor about what the designation – either of the home or its neighborhood – means for your ownership of the home. There are plenty of companies working in Charlotte that specifically deal with renovating historic properties, so they're also a good place to turn for guidance on cost, timelines, and ability.
Want to talk more about buying or owning a historical home in Charlotte? There are a lot of things to consider, so it may take a little time to research. Give Chad Hendrix a call today to dig up the information you need in order to make an informed purchasing decision. It's worth the time.