What You Need To Know About HOAs
Posted by Chad Hendrix on Friday, July 11, 2014 at 3:29 PM
By Chad Hendrix / July 11, 2014
Comment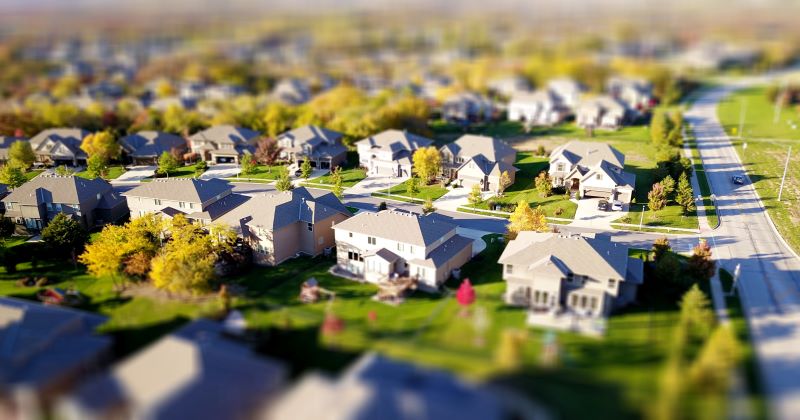 What's an HOA?
HOA stands for Home Owners Association and essentially, an HOA is a legal entity formed by the builder/developer of a residential neighborhood or complex. The purpose of an HOA usually includes several duties such as maintaining common areas, raising money for development repairs, and generally creating and enforcing rules which must be followed by everyone who lives within the community.
Pretty simple, right?
HOAs are, at their core, designed to be good for a neighborhood. They're not meant to make a profit or to keep people from living the way they want, but they're also there to protect the investment and lifestyle of the other members of your community. Keep that in mind.
Whether you're buying a brand new condo, a lived-in townhome, or even a freestanding home in a planned development, your property may be subject to homeowner's association fees. These can range anywhere from $150 to $1,000 a month and those dues may be used to cover a variety of different things: signage for the neighborhood, elevator maintenance, lawn care, keeping up the tennis courts, etc. It all depends on the home and the development.
If you're thinking of buying a property that's subject to an HOA, here are the things you should be paying special attention to before you sign (and sign and sign) on the dotted line...
Covenants, Conditions, & Restrictions: Otherwise known as CC&Rs, these are the rules of an HOA that are most likely to affect you directly. They can prohibit you from parking a boat in your driveway, for example, or keeping more than two pets in the home. They may impact future plans for an addition or a backyard fence, so read them through very carefully.
HOA Bylaws and Budget: Just because you're not on the board doesn't mean you shouldn't be aware of how your HOA is managed! Know how officers are elected as well as how long they can serve, and know what the intended annual budget is for the HOA each year. You and a real estate attorney should discuss whether the HOA has allocated enough reserve funds for unexpected community repairs; if not, you may get stuck with an assessment when a storm takes down the entry gate.
Meeting Minutes: Meeting minutes from HOA gatherings will give you a little indication as to whether your HOA is being over or under-managed. You don't want overreach when it comes to new rules and regulations on your property but you want to be sure the elected board is looking out vigilantly for the development's interest.
You'll also want to consider whether or not you can afford the HOA dues! $250 a month may not seem like much now but consider the sum as part of your mortgage and be sure you disclose the HOA fees to your mortgage broker, too. Consider the implications HOA fees will have on the sale of your property down the road - your buyer pool may be more limited. Conversely, some people love the assurance of an HOA-run neighborhood because they can be confident their community will be well-kept and rules adhered to.
Questions about HOAs? We know, they can be tricky.
Give us a call today to talk about your future home purchase and get the answers you need.