Where Are Charlotte's Next Big Planned Communities?
Posted by Chad Hendrix on Monday, April 11, 2016 at 4:29 PM
By Chad Hendrix / April 11, 2016
Comment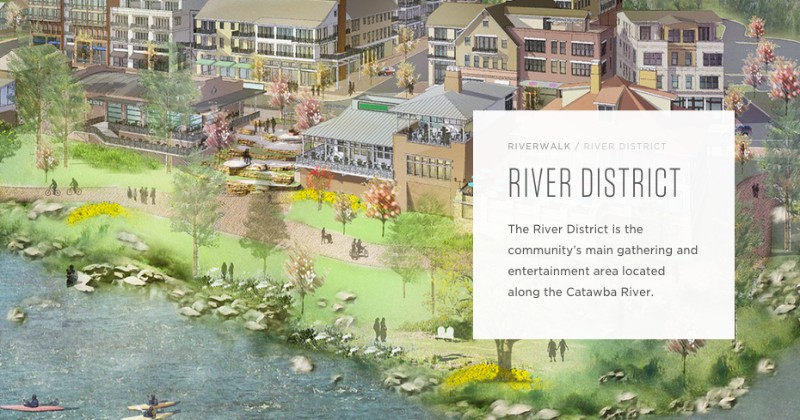 There are plenty of great reasons to live in a master planned community. Amenities like pools and tennis courts are plentiful, a sense of neighborliness abounds, and homes are usually new and customizable. Charlotte buyers are in the midst of a planned community boom in the area and it couldn't come soon enough. Inventory's been incredibly low, but some new huge developments on the horizon should help.
Let's take a look at some of the Charlotte planned neighborhoods with the most buzz for 2016…
Waverly
Waverly is set to be the Birkdale Village of south Charlotte. A David Weekely development, Waverly will have over 50 single family homes on 15 acres in addition to hundreds of multi-family units in townhome and apartment styles. The real draw here is retail: everyone from Whole Foods to Bad Daddy's to Viva Chicken have signed on as tenants and construction has started. Waverly, in fact, is one of just a slew of new developments coming to the Providence and 485 areas including…
Crescent Providence Farm
Crescent is one of Charlotte's preeminent developers and we're excited to see how their "foodie concept" planned community takes shape. Adjacent to Waverly, Providence Farm will encompass 72 acres and offer over 600 residences. Office space and more retail will anchor the project as well as two others coming to the area in the next couple of years. Oh, and did we mention this area has some of the best public schools in Charlotte?
Riverwalk
Okay, so Riverwalk is technically on the Catawba in Rock Hill, SC, but this area's growing faster than much of Charlotte itself. Over 1,000 acres, the community will have 850 homes, 250 townhomes, and over 1,200 apartments. The homes are gorgeous and include builders like local favorite Saussy Burbank, Evans Coghill Homes, and Chesmar Homes. This neighborhood's set to have tons of green space and eventually, walkable retail.
Summer's Walk
Located in Davidson, Summer's Walk is about half finished being built. Playgrounds, a junior Olympic pool, and dog parks are all part of the draw here, but people also love the in-neighborhood schools and friendly sidewalk atmosphere. A bonus of buying here: homesites are sold without being tied to a builder, so you can theoretically choose whoever you'd like to build your home as long as it fits the neighborhood's guidelines.
Vermillion
The Huntersville area is exploding with growth and Vermillion aims to help alleviate the region's lack of inventory. With homes in the 2,000-4,000 sq. ft. range by builder AV Homes, Vermillion's 100+ houses will be built in phases. The neighborhood's keeping a lot of great wooded areas and has all the expected amenities (pools, splash pad, etc.) in a family-friendly development.
Kellswater Bridge
Conveniently situated in the Kannapolis area just a hop-skip-and-a-jump from I-77, Kellswater Bridge is about halfway done building and will be massive. Tons of amenities for kids and families as well as adult-style stuff like a fitness center and event room make the neighborhood popular for all kinds of homeowners. Three builders (Chesmar Homes, Eastwood Homes, and Meritage Builders) are all currently building in Kellswater.

Got your heart set on a certain community or neighborhood in Charlotte? Let us help you decide which of the area's 50+ planned communities are a good fit for your needs, whether those include walkable retail, a great pool, or the builder of your dreams.