Where in Charlotte Do Your Favorite Carolina Panthers Live?
Posted by Chad Hendrix on Thursday, February 4, 2016 at 3:56 PM
By Chad Hendrix / February 4, 2016
Comment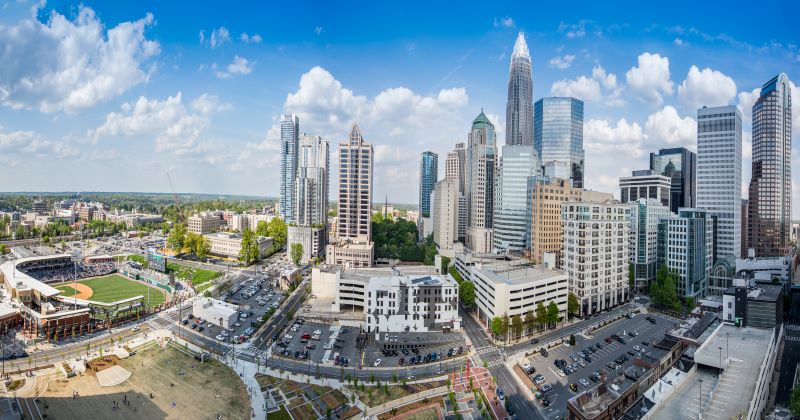 Well, well, well…those cats just kept on pounding and here we are at Superbowl 50! We couldn't be prouder of our hometown team, the Carolina Panthers, and no one can argue we've got a roster full of characters!
You probably won't be surprised that many of the Panthers greats have BIG homes to go with those BIG personalities. From Supercam to the Tub of Goo, let's take a look at where many of your favorite Panthers players (probably) live…
Cam Newton Lives the High Life on Tryon
In 2012, Cam dropped a cool $1.6 million on a three bedroom, three-and-a-half bath condo in The Trust building in Uptown. You probably know the eight-unit building best as the home to Brazillian steakhouse Chima, or maybe because Michael Jordan also has a place there. Click through the pictures if you want some major closet and big city view envy.
Greg Olsen and Fam in The Club at Longview
Also purchased in 2012, Greg Olsen's massive 6,500 square foot home underwent a major renovation before the Pro-Bowler and his family moved in. With three kids, the Olsens need the room they got in Weddington, but they loved the old-world style of the home and, of course, the golf course. (Olsen himself's an avid golfer when he's not on the field.) Local custom builder Kingswood Homes gave the home its finishing touches.
Ryan Kalil Lives Traditionally in Eastover
According to the "Celebrity Detective" website, Ryan Kalil purchased a gorgeous brick colonial in the Eastover neighborhood, one of the most expensive in all of Charlotte, back in 2013. By Panther's standards, the home isn't huge – about 3,300 square feet – but it's ½ acre lot and amazing location make it a standout to be sure. Oh, and Zillow says it has a pool.
Graham Gano Kicks it in Fort Mill
According to the same site, Graham Gano lives in a 6 bed, 6 bath home in Fort Mill. Maybe he likes it because the schools in York County are so good, or maybe he loves the new construction. Or maybe he moved out a few months ago because the house was sold in 2015? It's hard to know. But we would put money on there being one of those kicker practice nets in the backyard.
Luke Keuchly has the Best Vue
Luuuuuuuuuuukkkkeeee rents a high rise condo at The Vue? Maybe.
Ron Rivera Feels the Heat Near Quail Hollow
It's likely not that many people knew where Ron Rivera lived until early 2015 when a fire broke out in his beautiful brick home. A faulty fireplace was to blame, but everyone got out safely – the three-story home needed over $500k in restoration, though. The home's located in one of the city's most prestigious areas, Heydon Hall Circle off of Carmel Road, close to Carmel Country Club and some of the best schools in the city, not to mention some of Charlotte's best golf course communities. Good choice, Coach!
Got any tips on any other local celebs? We love finding out where the big names in Charlotte live! Just promise us you won't go knocking on anyone's doors. If the Superbowl 50 crew deserves anything, it's privacy!